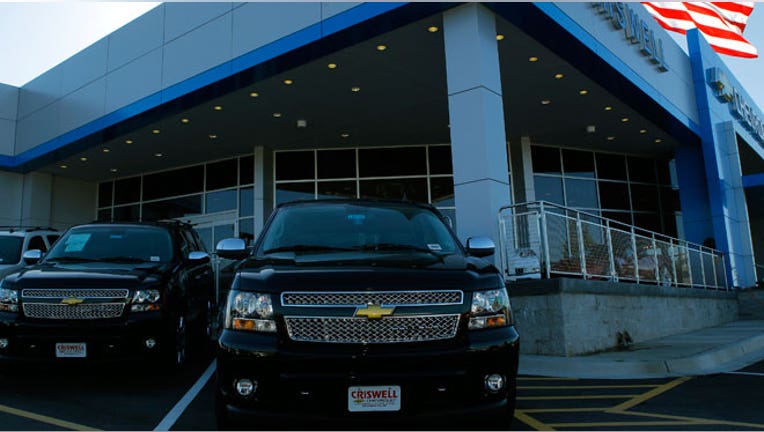 A day after the company was fined for an incomplete response to regulators, General Motors (NYSE:GM) got hit with a downgrade that sent shares more than 2% lower on Wednesday.
Analysts at Morgan Stanley (NYSE:MS) downgraded GM to "underweight" from "overweight" and cut its price target to $33 from $49. The firm said its concerns focus primarily on a slowdown in U.S. auto sales, noting that GM's ignition-switch recall and its financial impact "does not have a material influence on our investment opinion" regarding the company.
According to a research note sent to clients, Morgan Stanley sees all industry players as having to grapple with the end of the auto replacement cycle. The peaking U.S. market presents a near-term challenge for GM, which is "highly levered" to a recovery in North America.
"In terms of valuation, we think the stock market's got it right on GM: It's cheap for a reason," the analysts, led by Adam Jonas, wrote. "The market's incredibly low valuation of GM's shares…implies some concerning developments impacting the broader industry -- including GM."
The note also said capital expenditures will be needed to fund growth initiatives at GM, especially when it comes to electric and autonomous vehicles. Morgan Stanley believes market expectations for GM's capital returns and North American margins of 10% are "inappropriately high."
"We believe global autos are engaged in a war of attrition featuring a decade-long [capital expenditures] arms race. Not everyone can win," the analysts added.
Shares of GM were trading 2.1% lower at $33.81 on Wednesday afternoon. The stock has retreated more than 17% since the start of the year.
Morgan Stanley did note how several key attributes about the "new GM" have improved since the automaker's 2009 bankruptcy. GM has a better handle on fixed costs and its pension situation, while having one of the strongest balance sheets in the company's history.
The analysts also said GM's lineup of vehicles is "barely recognizable" compared to what dealers had on their lots five years ago.
On Tuesday evening, the nation's top automaker came under increased scrutiny from the National Highway Traffic Safety Administration, which fined GM for failing to meet an April 3 deadline to answer questions about its ignition-switch recall.
GM is also facing federal investigations into a years-long gap between discovery of a defect and this year's recall, which covers about 2.2 million vehicles in the U.S.