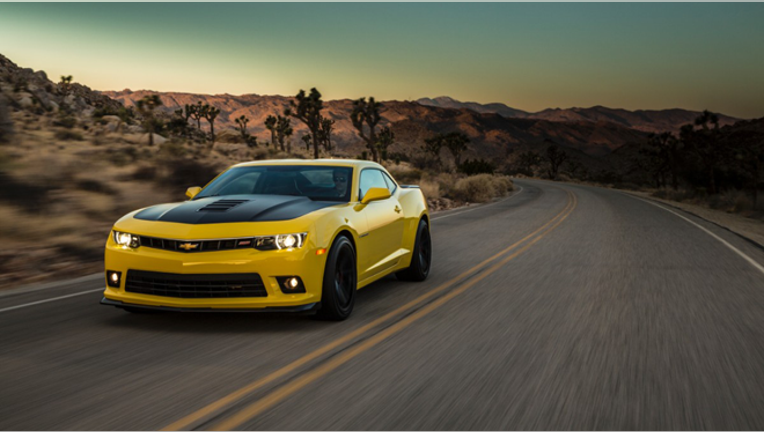 General Motors (NYSE:GM) said Friday it is recalling all current-generation Chevrolet Camaros and tens of thousands of other vehicles as it looks to proactively deal with safety woes.
GM said the recall comes "because a driver's knee can bump the key FOB and cause the key to inadvertently move out of the 'run' position, with a corresponding reduction or loss of power." In total, 511,528 Camaros from model years 2010-2014 will be recalled worldwide.
The Detroit-based automaker said it is aware of three "minor" crashes that have resulted in four injuries as a result of the problem. GM said affected customers will receive letters letting them know when they can bring their vehicles into the dealer for the service that will come free of charge.
"Discovering and acting on this issue quickly is an example of the new norm for product safety at GM," said Jeff Boyer, vice president of GM Global Safety, in a press release.
This comes as the embattled automaker deals with a hailstorm of criticism and probes relating to its ignition-switch defect. GM had to recall 2.6 million vehicles worldwide over the problem that has been tied to at least thirteen deaths. An ongoing probe showed some GM employees knew of the problem as early as 2001, but failed to report it. It still remains unclear exactly how much GM will have to pay in legal costs related to the ignition-switch woes.
The company has previously said it will take a $400 million charge in the second quarter to pay for accelerated safety programs across its product lines.
Separately, GM announced two safety recalls and one non-compliance recall, with a tally of 69,839 vehicles worldwide.
Digging into the details, 28,789 Saab 9-3 convertibles from the 2004-2011 model years are being recalled for an issue with the seat belt retractor on the driver side of the car. A special coverage has also been issued "so that if the same repair is required to the passenger side retractor it will be covered for the life of the vehicle."
A supplier-quality issue, meanwhile, prompted a recall of 21,567 Chevrolet Sonic 2012 model year compacts equipped with a six-speed automatic transmission and a 1.8-liter four-cylinder engine. In that case, the defect was in the transmission turbine shaft.
Lastly, GM said it is recalling 14,765 model year 2014 Buick LaCrosse sedans "because a wiring splice in the driver's door may corrode and break."
GM's stock has had a tough year, falling just shy of 13% since the beginning of 2014. That compares to a 4.5% gain for the broad S&P 500. The shares rose 8 cents, or 0.23%, to $35.59 in morning trading Friday.