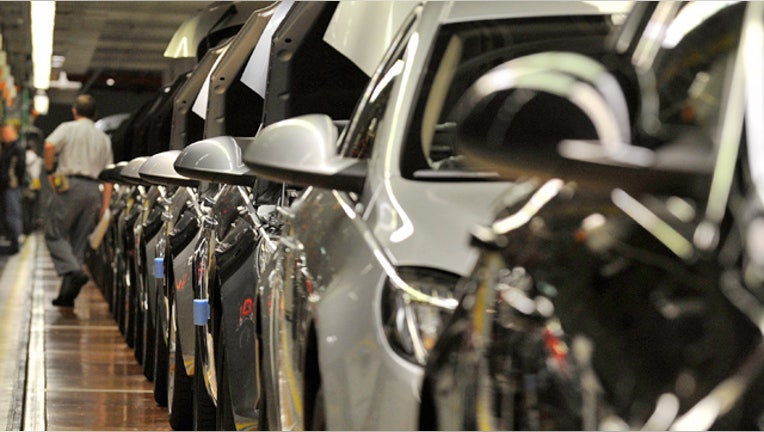 General Motors (NYSE:GM) is recalling about 41,000 Chevrolet, Pontiac and Saturn cars due to the chances of a fuel leak, according to documents filed Monday with the National Highway Traffic Safety Administration.
The recall affects 2007 Chevrolet Equinox, Chevrolet Cobalt, Pontiac Torrent, Pontiac G5 and Saturn ION cars originally sold or registered in Arizona, California, Florida, Nevada or Texas.
Cobalt and G5 cars made in 2008 and 2009 sold or registered in those states as well as in Arkansas, Arizona and Oklahoma are also impacted.
Some of the vehicles have a defected part in which the plastic supply or return port on the fuel pump module may crack, which could cause a fuel leak, GM said in the filings.
The Detroit automaker said it will notify owners and replace the fuel pump module free of charge.
The recent recall follows a pullback by the company last month of nearly 474,000 Chevrolet, Pontiac and Saturns related to faulty transmissions.