GM Profit Falls 41%, Hurt By Losses in Europe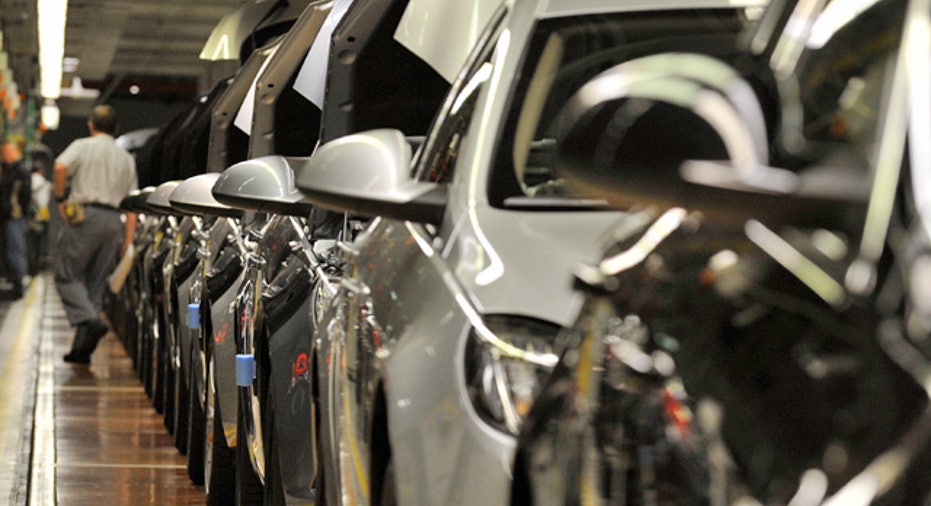 General Motors (NYSE:GM) suffered a lighter-than-expected 41% slump in second-quarter profits, but the auto maker's revenue trailed forecasts and its European division swung to an operating loss of $361 million.
Shares of the struggling Detroit auto maker flatlined Thursday morning in the wake of the mixed report, which also revealed a further erosion in market share around the world.
GM said it earned $1.49 billion last quarter, compared with $2.52 billion a year earlier. Excluding one-time items, it posted EPS of 90 cents, easily beating the Street's view of 74 cents.
However, the auto maker's revenue slid 4.6% to $37.6 billion, trailing consensus calls for $38.58 billion.
"Our results in North America, our International Operations and at GM Financial were solid but we clearly have more work to do to offset the headwinds we face, especially in regions like Europe and South America," CEO Dan Akerson said in a statement.
Akerson noted the auto maker posted its tenth consecutive quarter of profitability, its longest streak in more than a decade.
GM's results were hampered by trouble in embattled Europe, where the company suffered an operating loss of $361 million, compared with a year-earlier profit of $102 million. Market share in Europe slipped to 8.8% from 9% the year before.
On the other hand, GM's South American division grew operating profits 50.7% to $217 million. North American operating earnings dipped 12.6% to $1.97 billion.
Global market share retreated to 11.6% from 12.3% the same period in 2011 as North American market share tumbled to 17.4% from 19.1% amid tough competition from the likes of Ford (NYSE:F) and Chrysler.
After hitting fresh post-IPO lows last month, shares of GM dipped 0.2% to $19.62 Thursday morning, leaving them off almost 28% over the past year.