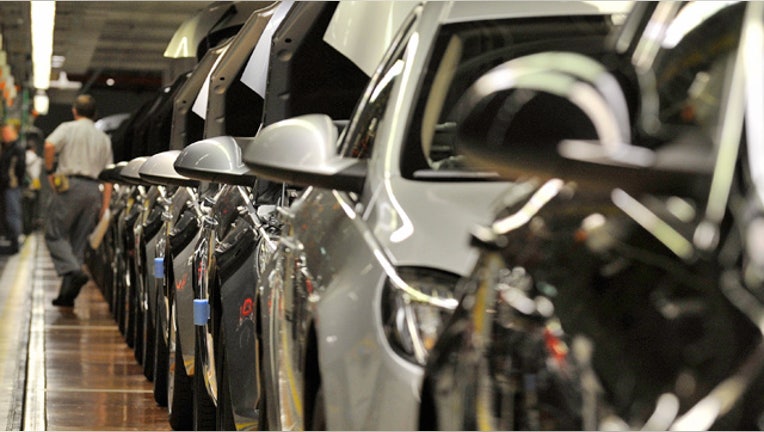 General Motors (NYSE:GM) announced Thursday that it became the first U.S. automaker in 2012 to sell more than one million fuel-efficient vehicles in its domestic market in a single year.
The news comes as Detroit car manufacturers continue investing in high-demand vehicles that tested 30 miles per gallon or better on the U.S. Environmental Protection Agency's highway test cycle.
The trend emerged as a result of the weak global economy that caused oil prices to spike and softened consumer appetite for gas guzzlers.
"Our investments in advanced powertrains are clearly paying off, and our smaller vehicles are resonating with customers," said Mark Reuss, president of GM North America.
With last year's achievement behind it, Reuss said GM will introduce new diesel, eAssist and plug-in vehicles in the U.S. in 2013 and has plans to expand the availability of the turbocharged four-cylinder engines.
"This will give us the most technologically diverse range of fuel-efficient cars and crossovers in the industry," he said.
Some of GM's vehicles that have tested for high fuel efficiency as part of the EPA's tests include the Chevrolet Volt and Malibu as well as the GMC Terrain, Buick Verango and Cadillac ATS, among others.
The automaker said about 40% of its vehicles by sales volume are currently powered by fuel-efficient four-cylinder engines, which is up about 10 points from 2010.