GM cautiously ramps up Bolt electric car production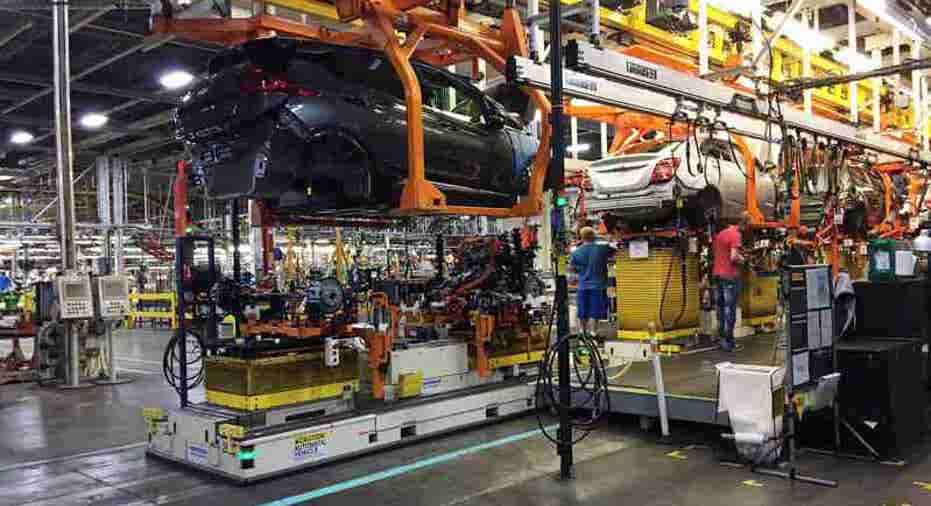 ORION TOWNSHIP, Mich. (Reuters) - General Motors Co is ramping up production of Chevrolet Bolt electric cars at a factory north of Detroit and is on track to start delivering vehicles as promised by the end of the year, company officials said on Friday.
Barring a last-minute stumble, GM will be first to offer an electric car with more than 200 miles of driving range at a starting price of less than $40,000 before tax credits. Silicon Valley electric car maker Tesla has said its entry in this new market segment, the Model 3, will launch next year.
The Bolt and the Model 3 represent contrasting strategies to push electric vehicles into the mainstream of the U.S. auto market.
Tesla Chief Executive Elon Musk has said the company will overhaul its Fremont, California, factory to build as many as 500,000 Model 3 sedans and related models a year. Tesla's Model 3 design prototypes show a car aimed at German luxury sedans such as the Audi A3 or A4. Musk has said nearly 400,000 people have put down deposits on the Model 3.
GM, however, is taking a more cautious approach. The $37,495 Bolt, with a 238-mile range, is a compact, utilitarian hatchback with design features such as a thin front seat to increase rear-seat legroom, aimed at making the car attractive to drivers for ride-hailing services.
GM's Maven car-sharing operation will receive Bolts to offer drivers who want to work for GM's ride-hailing partner, Lyft. Company officials will not say how many customers have tried to order Bolts from dealers.
GM is also hedging its bets on production targets after getting burned in the past by over-estimating demand for electric or hybrid cars. Sales of electric and plug-in hybrid cars represent just 1 percent of the U.S. light vehicle market, despite government efforts to promote cleaner cars.
At GM's Orion assembly plant, Bolts are rolling off the same final assembly line as gasoline-fueled Chevrolet Sonic sedans and hatchbacks. During a tour on Friday, every fourth or fifth car on the line was a Bolt.
The Orion plant is working on one shift, building at a pace of about 90,000 cars a year.
GM redesigned the Orion assembly operation to allow workers to build either Bolts or Sonics and can shift production depending on demand, said Yves Dontigny, launch manager for the Bolt.
At one assembly station, after a Sonic body is mated to its gasoline engine and axles, a carrier wheels the battery pack for a Bolt into place. The same workers secure it to a Bolt body hanging on a carrier overhead.
(Reporting by Joseph White; Editing by Dan Grebler)