GM Bringing Self-Driving Cars to NYC For Street Trials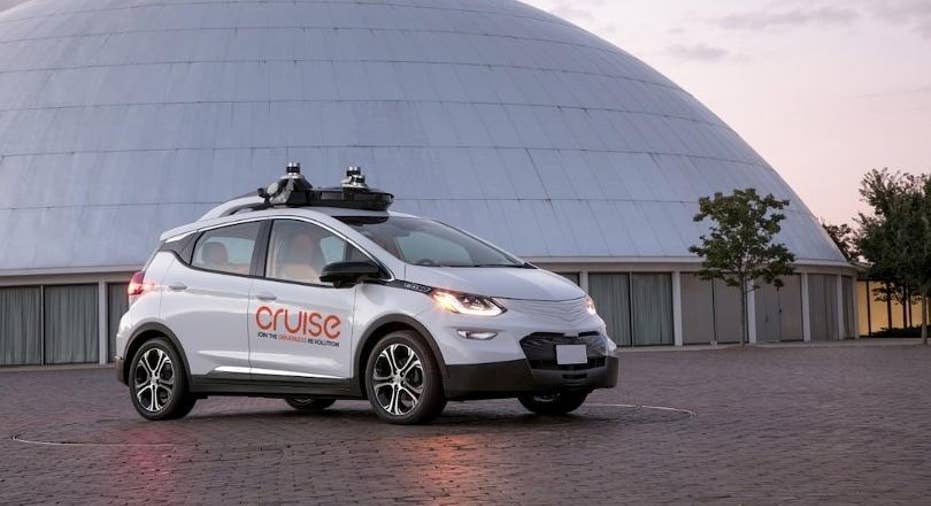 Watch out, pedestrians: Self-driving cars are headed to the streets of New York City.
GM's Cruise Automation team is in the process of applying to be the first to test fully autonomous vehicles in the state, New York Governor Andrew Cuomo announced Tuesday. The tests are expected to begin in a geofenced area of Manhattan in early 2018.
The Silicon Valley-based firm, which GM acquired in March 2016 for $1 billion, has also been testing its autonomous driving tech on roads in San Francisco, Arizona, and Michigan. During its upcoming tests in Manhattan, there will be an engineer in the driver's seat to "monitor and evaluate performance," and a second person in the passenger seat.
In a statement, Cruise Automation's CEO Kyle Vogt said the NYC trials will "accelerate the timeline to deploying self-driving cars at scale."
"New York City is one of the most densely populated places in the world and provides new opportunities to expose our software to unusual situations, which means we can improve our software at a much faster rate," Vogt said.
News of the upcoming tests comes after Audi in June performed New York's first autonomous vehicle demo.
Cruise's upcoming trials will represent first time Level 4 autonomous vehicles are tested in the state, Cuomo said. The SAE International standard defines automated driving based on six levels of capability, ranging from zero (no automation) to 5 (full automation). Level 4 (high automation) means the vehicle can handle all driving tasks in most situations, with possible exceptions during inclement weather or unusual driving environments, where a driver would be required to take over.
"New York is the ultimate proving ground for autonomous vehicle technology," Manhattan Borough President Gale Brewer said in a statement. "We have a streetscape that is unrivaled in its scale and complexity, and so it's fitting that General Motors and Cruise Automation are finally bringing this technology here for testing and development."
This article originally appeared on PCMag.com.