GM 4Q Profit Races Past Wall Street Views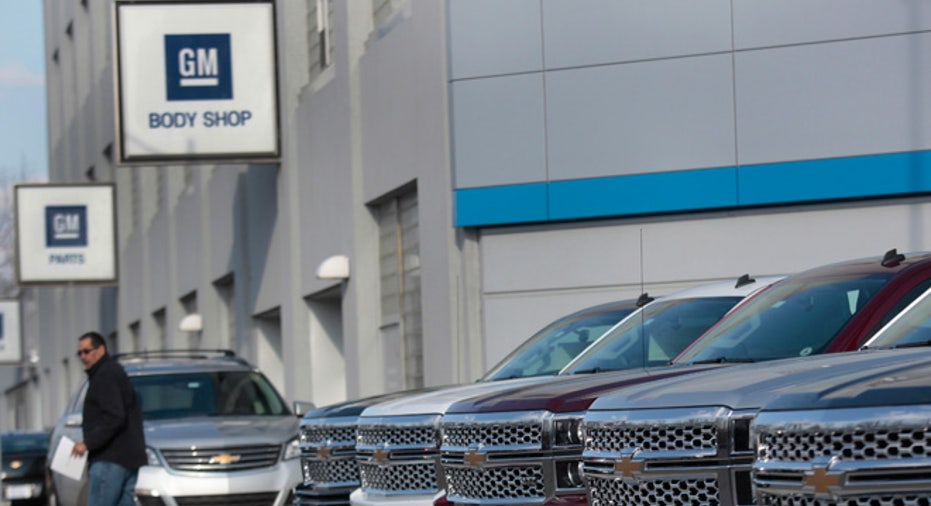 General Motors (NYSE:GM) recorded a 21% increase in its fourth-quarter profit amid strong truck sales and better international results.
The nation's largest automaker said Wednesday its net income grew to $1.1 billion, or 66 cents a share, compared to $913 million, or 57 cents a share, in the same period a year earlier. GM earned $1.19 a share excluding one-time items, easily beating Wall Street's estimate of 83 cents.
Revenue slipped 2.2% to $39.6 billion. Analysts were looking for $40.12 billion.
The stronger-than-expected earnings wrap a difficult 2014 for GM. The year was marred by recalls that prompted $2.8 billion in expenses and questions over GM's handling of defective ignition switches, an issue that a compensation program has linked to 51 deaths.
GM's 2015 net income totaled $2.8 billion, down from $3.77 billion in the prior year.
In the fourth quarter, GM saw better results in all of its regions except Europe. Its loss in Europe widened to $393 million from $363 million.
North America, the top bottom-line contributor, was responsible for an operating profit of $2.21 billion, up from $1.88 billion. Profit margins widened to 8.7% from 7.5%. North American margins came in at 6.5% for the full year, or 8.9% excluding the recall costs.
Pickup trucks, a profitable segment for automakers, were a strong seller during the period. GM's share of the U.S. truck market grew to 24.9% from 23.1%.
GM said its fourth-quarter earnings in South American more than doubled to $89 million. The company's international operations, a segment that includes China, posted an operating profit of $396 million versus $228 million.
GM also announced plans to increase its quarterly dividend 20% to 36 cents a share.
Shares rallied 3.3% to $35.10 in recent trading. The gains put GM's stock in positive territory for the year.