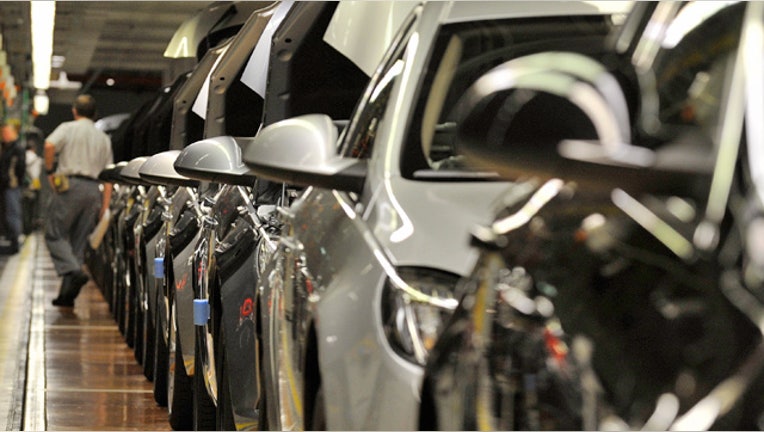 General Motors (NYSE:GM) posted a 13% drop in third-quarter profit on Wednesday, citing continued losses in Europe, but still managed to top Wall Street's expectations.
The auto manufacturer also said it expects to post a 2012 loss of $1.5 billion to $1.8 billion in Europe, depending on the level of restructuring activity in the fourth quarter.
It is targeting "slightly better" earnings in 2013 and break-even EBIT-adjusted results by mid-decade.
The Detroit automaker widened the adjusted loss in its Europe operations last quarter to $500,000 from a loss of $300,000 a year ago and said its North America earnings slumped to $1.8 billion compared with $2.2 billion in 2011.
"While we still have a lot of work to do, especially in Europe, it is encouraging to see our results begin to reflect the discipline we are bringing to bear on the overall business," GM Chief Financial Officer Dan Ammann said in a statement.
The company posted gains in both its international operations segments and South America.
GM said it earned $1.5 billion, or 89 cents a share, compared with a year-earlier profit of $1.7 billion, or $1.03 in the third quarter. Excluding special items, the company earned 93 cents, topping average analyst estimates of 60 cents in a Thomson Reuters poll.
Revenue for the three-month period was $37.6 billion, up from $36.7 billion a year ago, beating the   Street's view of $35.7 billion.
"We are going to keep playing offense with growth products like the Chevrolet Onix, Opex Mokka and Cadillac ATS and continue to systematically address business risks," CEO Dan Akerson said in a statement.
Looking toward the fourth quarter, GM expects adjusted earnings to follow typical seasonal trends with results estimated to be in line or slightly better than the same period a year ago.
About 12,000 GM salaried retirees, or 30% of its salaried retirees, elected last quarter to take a pension buyout offered by the automaker earlier this year in an effort to lower its pension costs.
Their agreement will help save $29 billion of GM's U.S. pension liability.
GM expects to close a previously announced deal with Prudential Insurance in early November, giving the insurer responsibility over the pension obligations of its remaining U.S. salaried retirees.
Because of the deal and smaller number of participants, GM expects to make total cash contribution to the salaried pension plan of $2.6 billion, below its earlier forecasted $3.5 to $4.5 billion, and take a $2.9 billion charge, bracketing an earlier estimate of $2.5 to $3.5 billion.
Shares of GM climbed about 4% on Wednesday, the first day the New York Stock Exchange opened following a two-day weather-related shutdown.