GM 1Q Profit More Than Triples, Tops Views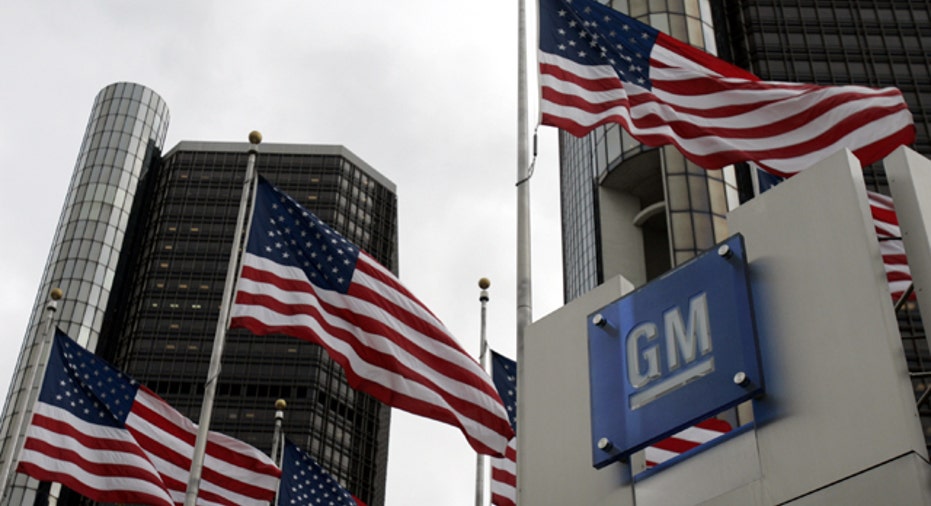 Driven by growing sales, General Motors (NYSE:GM) beat the Street on Thursday by more than tripling its first-quarter profits.
The revitalized Detroit auto giant also issued an upbeat outlook for the rest of the year despite shocks to the global economy.
Marking its fifth straight quarter in the black, GM said it earned $3.2 billion, or $1.77 a share, compared with a profit of $900 million, or 55 cents a share, a year earlier. Excluding one-time items, it earned 95 cents a share, exceeding estimates for 91 cents.
GM, which last year enjoyed the largest U.S. initial public offering ever, said its revenue increased 15% to $36.2 billion, topping consensus calls from analysts for $35.59 billion.
The quarter comes as GM continues to rebound from its 2009 bankruptcy and government bailout amid the deep recession and financial crisis.
"We are on plan," CEO Dan Akerson said in a statement. "GM has delivered five consecutive profitable quarters, thanks to strong customer demand for our new fuel-efficient vehicles and a competitive cost structure that allows us to leverage our strong brands around the world and focus on driving profitable automotive growth."
Shares of GM failed to rally around the numbers, declining 1.45% to $32.56 ahead of   Thursday's open. The stock has dropped more than 10% year-to-date.
U.S. auto makers, including Ford (NYSE:F) and Chrysler, have capitalized on supply disruptions impairing their Japanese counterparts like Toyota (NYSE:TM). On the other hand, they have grappled with soaring crude oil prices that have pushed gasoline to nearly $4.00 a gallon in the  U.S.
GM said it expects full year 2011 EBIT-adjusted results will show "solid improvement" over 2010 as the company sees "no material impact" on full-year figures from the Japan crisis.North American profits at GM hit $2.9 billion last quarter, compared with $1.2 billion the year before.
GM said it ended last quarter with "very strong total liquidity" of $36.5 billion. Of that liquidity, $30.6 billion was cash and marketable securities, up from $27.6 billion at the end of 2010.