Global Wine Auctions, Investments to Slow in 2012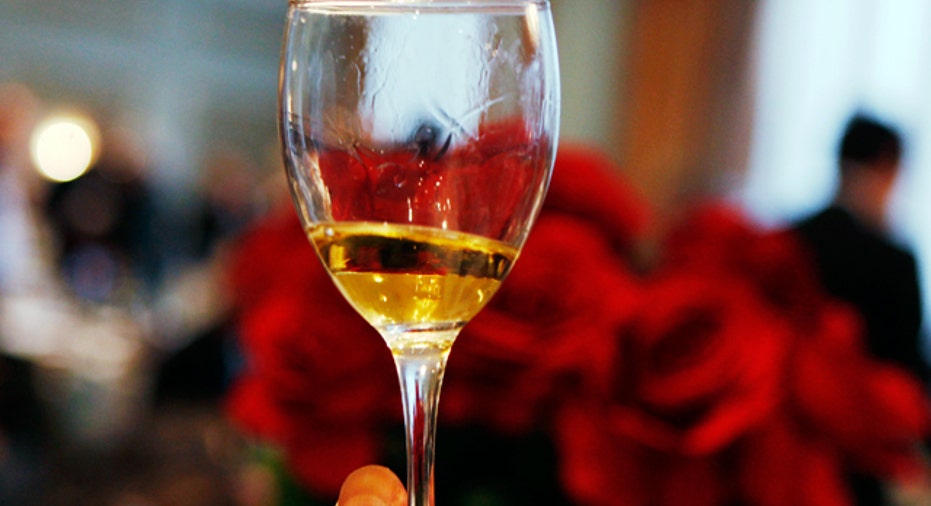 Global wine auctions and investments will slow next year as the euro zone crisis and slowdown in the U.S. economy take their toll on the wine industry, but Asia may prove slightly more resilient, said Pancho Campo, a Spanish wine expert.
Fears of a Greek default that have roiled the world's financial markets and stubbornly high U.S. unemployment rates have had an impact on recent auctions, with none of the auction houses this month selling 100% of their lots.
"I think the economy has something to do (with it)," said Campo, president of the Wine Academy of Spain, who is on a visit to Asian cities this week to promote a wine conference in Hong Kong later this year.
Though he compared the slowdown to the time when the dot com and real estate bubbles burst, he said in an exclusive interview with Reuters TV that he felt a bit of cooling was inevitable.
"(I am) starting to get the feeling that there was a bubble about wine investments and wine auctions. So for me, it's a natural trend that it was to slow down," he said.
"I don't think it's just going to explode, I think the market will just slow down and the market will find its place."
Much of the recovery of the wine market in Europe will depend in large part on how fast the economies there recover and lift the uncertainty that its depressing the market.
The United States was long a key market for Europe, but the slowing of the economy there as well has made many winemakers pin their hopes on Asia, he said -- and rightly so.
Wine collectors, particularly from Hong Kong, bought more than $200 million worth of fine wines at auction in the first half of 2011, nearly doubling the amount for the same period last year. Wine consumption in Asia has seen double digit growth over the past five to 10 years.
Campo acknowledged that there is a "more positive" feeling in Asia, which he has visited eight or nine times.
"I see that there are two tiers in Asia. You have the top tie where you find fine Bordeaux Chateau and the very expensive wines, and that has been very successful," he said.
"Then you have the lower tier where you have all the cheap stuff, where you have all the wines that sell for lower than 2 euros, 1 euro. In the middle, there's the big gap."
He said that key for the future of the industry, particularly in places like Asia where the culture of wine needs to be developed, is to target the young people he termed "the millennials" -- those aged 18 and 19 -- and get them excited about wine.
"Eventually they'll go to university, they'll become CEOS, doctors, architects and that's the kind of people that you want involved in the wine industry," he said.
"They might invest, they might not invest, but if they become drinkers, they will drink regularly, and as they get more familiar with wines they will trade up and buy more expensive wines. That is the category that has to grow if the Asian wine trade wants to be successful."