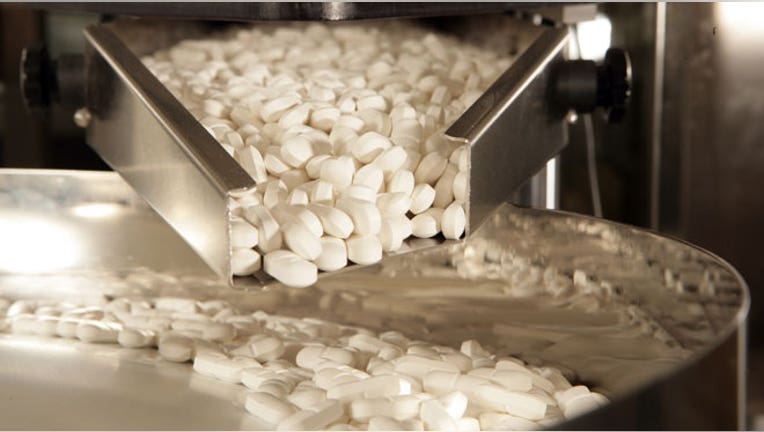 Ending months of drama, British drug maker GlaxoSmithKline (NYSE:GSK) reached a deal on Monday to acquire biotech company Human Genome Sciences (NASDAQ:HGSI) after boosting its price to $3 billion in cash.
The $14.25-a-share bid represents a lofty 99% premium on HGS's closing price on April 18, the final day of trading before the company publicly rebuffed a $2.6 billion buyout bid from Glaxo.
When cash and debt is included, the value of the transaction rises to $3.6 billion.
"We are pleased to have reached a mutually beneficial agreement with HGS on friendly terms and believe the combination of GSK and HGS represents clear financial and strategic logic for both companies and our respective shareholders," Glaxo CEO Sir Andrew Witty said in a statement.
Based in Rockville, Md., HGS employs about 1,100 people and generated 2011 revenue of $131 million. The company was founded more than two decades ago and is considered a pioneer in biotechnology.
HGS and Glaxo have a history of working together, teaming up recently on a lupus drug and embarking on a research partnership back in 1993.
The two companies expect the combination will generate $200 million in cost synergies that will be fully realized by 2015. Glaxo said it expects the acquisition to add to the company's core earnings in 2013.
After HGS publicly rejected Glaxo's $2.6 billion buyout in April, the British company went hostile with a takeover bid of the same value in May before eventually sweetening its offer to $3 billion.
"After a thorough analysis of strategic alternatives, HGS has determined that a combination with GSK is the best course of action for our company and the best way to maximize value for our stockholders," said HGS CEO H. Thomas Watkins.
Shares of HGS leaped 4.72% to $14.21 Monday morning, leaving them up 92.29% so far this year but off 38.75% over the past 12 months.
HGS was advised on the transaction by Goldman Sachs (NYSE:GS) and Credit Suisse (NYSE:CS), while Glaxo was advised by Lazard (NYSE:LAZ) and Morgan Stanley (NYSE:MS).