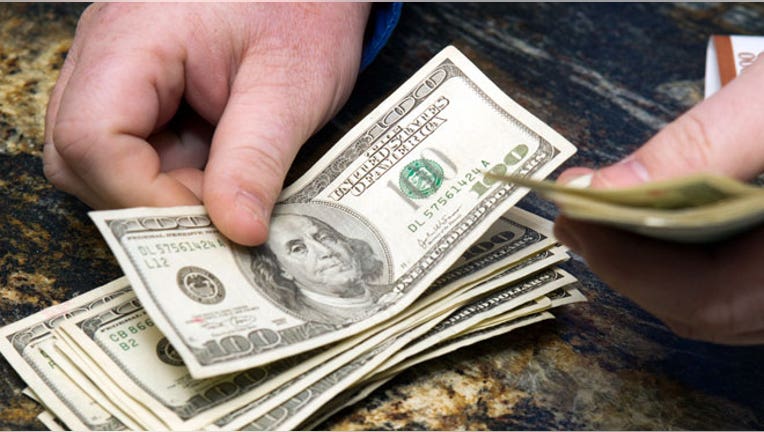 No doubt you've heard about the members of a family in Tennessee accused of running four phony cancer "charities" that conned Americans out of $187 million dollars over decades.  The case against the Reynolds and their Cancer Fund of America, Cancer Support Services Inc., Children's Cancer Fund of America and The Breast Cancer Society Inc. is one of the largest cases of charity fraud ever filed.  The Federal Trade Commission plus top law enforcement officials from all 50 states and the District of Columbia signed the complaint.
Perhaps you got angry for a few minutes when you thought about how that money could have been used to help patients struggling with cancer or might have helped fund breakthrough research. Instead, it was used for trips to Disney World, a cruise, concert tickets, cars and $8 million in salaries to the individuals involved.  Maybe you realized with embarrassment that you were one of the tens of thousands of donors duped by their scams and thought, "Thank goodness I only sent them $15.00."
So far, two of the defendants have agreed to settle the charges and be banned for life from working in a financial capacity with any charitable organization.  Together, they will pay $135,000- a pittance compared to the approximately $107 million dollars in donations the two "charities" they ran received between 2008 and 2012.  Two other relatives are contesting the charges.
It's sickening.
And completely preventable.  The red flags were there for anyone willing to take 5 minutes to look for them.
Check Before You Write a Check
Thanks to the internet, it's easier than ever to investigate a charity before you make a donation.  Simply typing "evaluate charity" into your web browser will bring up pages of organizations that keep tabs on thousands of charities.  Among the largest are Guidestar.org, CharityWatch.org and CharityNavigator.org.  The Better Business Bureau's web page for Cancer Fund of America includes a bold "Did Not Disclose" warning stating that the organization did not respond to its request for information about "how it accounts for and spends donations."
Eileen Heisman, CEO of National Philanthropic Trust and an expert on philanthropy, recommends that you "pause and do some research" before you take out your checkbook or credit card.  In addition to consulting an online charity rating service, she suggests entering the name of the charity into your computer's search engine.  "Look to see if there's been any bad press" about the organization.
The Federal Trade Commission has a wealth of information about how to check out a charity.  One place to start is https://www.consumer.ftc.gov/articles/0074-giving-charity.
It's Emotional
The problem is, generous individuals often react with their hearts and not their heads when asked to make a donation.  Who doesn't know someone that has been touched by cancer?  Of course we want to help fight this awful disease.
And that's what crooks are counting on.
James Reynolds, Sr., the patriarch of the family, was fired from the (authentic) American Cancer Society in the mid-1980s for alleged mishandling of donations and other financial improprieties.  But while he was there, he apparently learned how to get folks to open their wallets.  Step #1 is to pick a cause that tends to elicit an emotional reaction.  Cancer, children, abused animals and veterans are popular ones.  Step #2 is to come up with a name that sounds legitimate.
That's why you should ask the individual on the phone to mail you information.  This literature will give you the exact name of the charity so you can be sure it's the one you intend to support.
It Adds Up
According to Tracy Thorleifson, the FTC's lead attorney in this case, the average donation individuals made to the Reynold's charities was $20.00.  Though it might not sound like much, it clearly added up to a significant amount of money over the years.  However, as Thorleifson point out, "The real issue with the $20.00 is that everybody has a limited amount of money they can give to charity."  If your donation is miss-used or wasted, not only do the potential beneficiaries of that charity lose, so do the individuals who could have benefited if your money had gone to a different charity.
"The 'best advice' is something people aren't going to do," says Thorleifson. "Plan what causes you are going to spend your money on each year."  Then do your homework and choose the specific organizations you will support.
That way, "if someone calls, you can know in our heart that you are already supporting this cause and say 'No.'"
This Hit Close To Home
Cancer Fund of America's stated purpose was "to provide direct financial aid and other support and services to financially indigent Cancer patients."  However, according to one estimate, less than 2-cents on the dollar was actually distributed.  The "support" some patients received came in the form of a cardboard box containing items such as Little Debbie Snack Cakes, Moon Pies, paper cups and samples of shampoo- items donated by well-meaning businesses who thought they were being helpful.
In a bitter irony, while she was in the midst of putting the case together for the FTC, Thorleifson's father was diagnosed with cancer.
"They claim that receiving the Moon Pies and Snack Cakes made cancer patients happy," says a rueful Thorleifson.  "It would have made my dad unhappy because he could not have eaten them" due to the nausea often associated with cancer treatment.
Hang Up on Phone Solicitations
Telemarketing is one of the most expensive ways for a charity to raise money.  That's because it's labor-intensive.  The FTC estimates that 85-cents out of every dollar sent to the "charities" run by the Reynolds family went to the telemarketing firms they had hired. (No independent telemarketing firms were cited in the complaint.  The scripts they used to solicit donations were based upon fraudulent information and statistics provided by the charities.)
In fact, telemarketing is such a lucrative business that one of the charities- Cancer Support Services, which claimed to provide patients with free transportation to doctors and treatment facilities- was instead largely operating as a telephone marketing operation.  Having CSS, solicit donations for all four charities enabled the Reynolds family operation to keep more of the money "in-house."
Teach Your Parents Well
Seniors tend to be particularly vulnerable to telemarketing fraud. "Adult children of older parents might want to be aware of how their parents are spending their money," suggests Thorleifson.  Cognitive decline, loneliness, accessibility and other factors make them prime targets.  The National Council on the Aging lists "telemarketing scams, including fake charity scams" among the top ten scams that involve the elderly.
In a column entitled "They Can't Hang Up," Fraud.org, a project of the National Consumers League, contends that "nearly a third of all telemarketing fraud victims are age 60 or older. Studies by AARP show that most older telemarketing fraud victims don't realize that the voice on the phone could belong to someone who is trying to steal their money."(1)  This article also includes talking points and steps to take to prevent an aging family member from becoming a telemarketing victim.
According to "Scams That Target the Elderly," a piece published in the American Bar Association newsletter:
Telemarketing fraud costs victims more than $40 billion a year; much of that money comes from seniors.  Scam artists target seniors because they are often more willing to continue a conversation-they may live alone, may have free time to talk may be less likely to hang up the phone because they see that as rude, may have memory impairment or may be more trusting.(2)
Results of a small study published in The Journal of Elder Abuse and Neglect found that:
Older adults are disproportionately affected by telemarketing fraud, especially those who are socially isolated… Victims tended to be male, divorced/separated, and college-educated, between ages of 60 and 70. Age and marital status were significantly associated with loneliness. (3)
The Low-Tech Solution
While the Reynolds family may be out of business, you can bet new crooks and scam artists are already out there trying to separate you from your money.   The next time someone you don't know calls asking for a donation- even if it sounds like a charity you've given to before, ask them to send you something in the mail.  That gives you time to think it over and investigate the organization.  Or if you prefer, simply hang up the phone.
This is one instance where you can ignore what your mama told you about being courteous to strangers.