Gingerbread-Powered Motorola Photon 4G Hands-On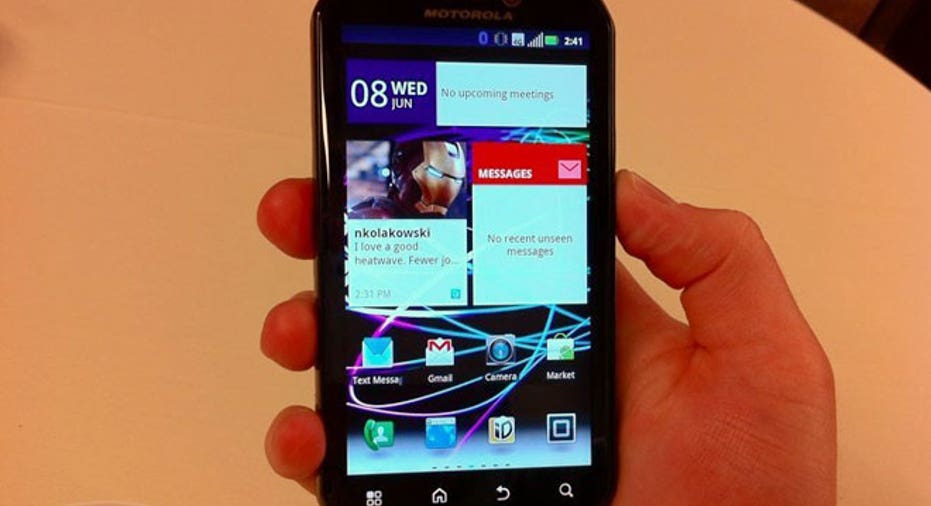 While it just was made official moments ago by Sprint CEO Dan Hesse and Motorola CEO Sanjay Jha, we were able to snag some hands-on time with the 4G beast earlier this morning.
For starters, the Motorola Photon 4G features a 4.3-inch qHD display, 1GHz dual-core Tegra 2 processor, 16GB of storage, an 8-megapixel camera, front-facing camera, and support for Motorolas webtop solution, which will allow the phone to power a full Firefox browser on your HDTV.
See photos of the Motorola Photon 4G on BGR.com.
As far the feel, the device is extremely solid and were loving the futuristic styling of the design, complete with angled corners. Also, the glossy bezel contrasts beautifully with the rubberized soft-touch case back.
The phone runs Android 2.3 Gingerbread, and felt incredibly snappy during the time we spent with it.
The Motorola Photon 4G is scheduled to launch this summer, though pricing information has not yet been announced. Dont let that get you down, though.
This content was originally published on BGR.com
More news from BGR: - Motorola Triumph for Virgin Mobile hands-on - Motorola Photon 4G gets official on Sprint, available this summer - Live from Sprint and Motorolas press event in New York City!