Gig economy workers should get more protection: UK report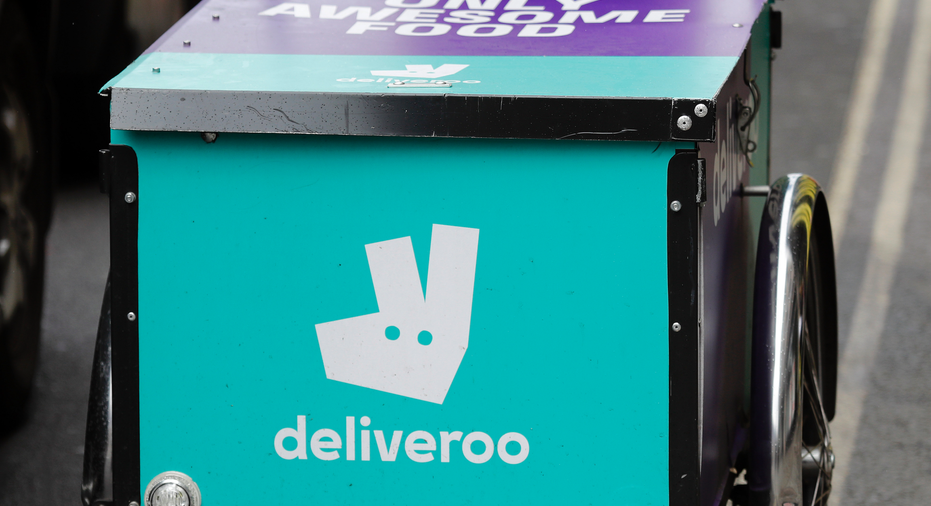 Workers in the so-called gig economy, from Uber drivers to delivery cyclists, need greater labor protections, according to flagship review published Tuesday that underscores fears of growing insecurity in the workforce.
The study by Matthew Taylor, a former adviser to Tony Blair, concluded that a new category of worker — the "dependent contractor" — should be created to secure genuine flexibility for laborers.
While some workers in the gig economy like the flexibility, others suffer from job security in contracts that, for example, offer no guarantee on the number of hours to be worked. Such insecurity can make it hard, say, to get a mortgage — even when someone is in regular work.
"There's nothing wrong with zero and low hours contracts but they should be a means to two-way flexibility, not a lazy way for those with market power to dump risk on those who lack that power," he said.
The report signals a new norm among the workforce, though labor researchers have struggled to count the number of independent workers.
By one estimate there are some 1.1 million people in Britain's gig economy — almost as many as those who work in the National Health Service. A separate study by McKinsey Global Institute last year suggested that some 26 percent of the U.K. workforce are independent or use independent work to supplement their income — roughly the same percentage as those in the United States, but more than government estimates.
Such workers are often dispatched by app-based companies like the ride-hailing service Uber, as the internet and smart phones cut the link between jobs and the traditional workplace. The new "dependent contractor" term signals a shift in thinking, said Sean Nesbitt, a partner at the international law firm of Taylor Wessing.
"The use of 'worker' carries associations of Victorian law of master and servant which to some are just too old school, and not fit for a modern industrial strategy," he said. "(Dependent contractor) is a term ... consistent with the idea that you can be an economic agent and have rights, without needing to be an employee — a status that might be available to fewer people in the future."
Taylor's report is considered to be an important piece of research in addressing the challenges of a quickly changing workplace. Taylor set out seven "principles for fair and decent work," including additional protections for workers suffering unfair, one-sided flexibility.
But he also issued what might be best described as a clarion call for respect in the workplace, bolstered by stronger incentives for firms to treat workers fairly.
"At its heart, this review is about the relationship between employers and the people who work for them," the report said. "We have heard many examples of excellent employment relations where the principles of quality work are woven into the fabric of the corporate ethos. We have also heard accounts of poor management practices which make people's working lives miserable."
Unions have criticized the report, describing it as a lost opportunity to address inequity and a feeble response to the growing number of workers in delivery firms like Deliveroo. Union leaders wanted recommendations matched with legal sanctions — and a greater role in determining solutions.
"I worry that many gig economy employers will be breathing a sigh of relief this morning." TUC general secretary Frances O'Grady said. "From what we've seen, this review is not the game-changer needed to end insecurity and exploitation at work."
At the report's launch in London, Prime Minister Theresa May promised that the government will act "to ensure that the interests of employees on traditional contracts, the self-employed and those people working in the 'gig' economy are all properly protected."
She warned, though, that the flexibility could not be one-sided.
"Our response to the changing world of work cannot be to try to stop the clock," she said. "We are an open, innovative economy and we must remain that way."
The report offers a blueprint as to how the government might deal with updating legislation to fit modern workers — not just Uber drivers but also journalists, freelancers, actors and others in creative industries, said Susannah Kintish, an employment partner at Mishcon de Reya.
"The cynic says that it is a sophisticated re-branding exercise," Kintish said "But the clear message is that it is a strong indicator of the way the government is viewing these things."