Gift Guide: These 3 affordable devices will let you watch online video on your big screen TV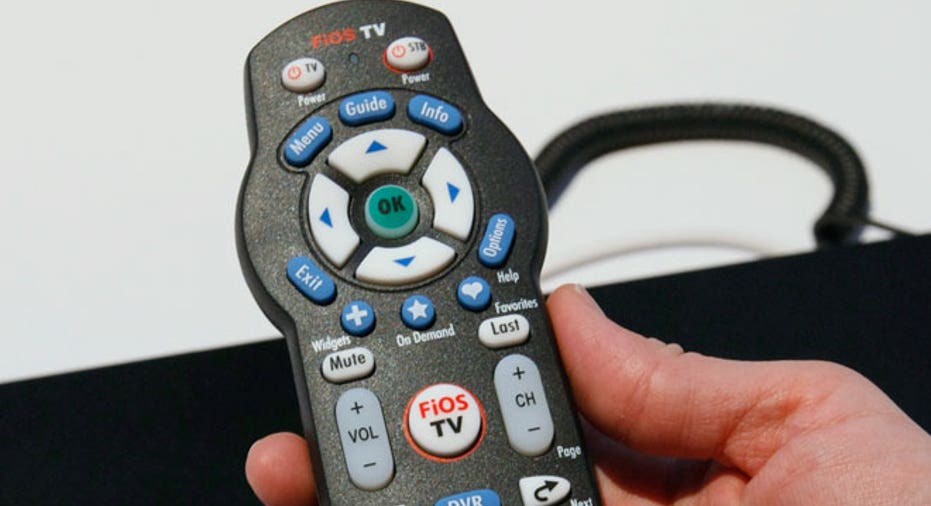 Even casual viewers of online video will appreciate the ability to watch it on a big-screen TV.
For about $100, you can get a great streaming TV device to do that. Or for about a third of that, you can get a pretty good one. Content selection varies, but all offer such basics as Netflix, Hulu and YouTube. After trying out 10 streaming devices, I have three recommendations and an honorable mention:
___
AMAZON FIRE TV STICK
A "stick" is a cheaper, lightweight version of a regular streaming device, often with poorer performance. That's not the case with the $39 Fire TV Stick, which is why I'm recommending it over the $99 Fire TV. The processor isn't as powerful, and there isn't as much working memory. But in my tests, video streamed well on both devices.
The Stick lacks a remote control capable of voice search — you type searches into the on-screen keyboard. Voice search costs $30, or you can download a free app for your Android device. A version for iPhones and iPads is coming too. The app isn't as easy to use as a real remote, but it does the job.
The Fire TV devices stand out in having voice search that works well. My lone complaint is that you're currently limited to content from Amazon, Vevo, Showtime, Crackle and Hulu. No surprise that Amazon content is emphasized; its two main rivals, Apple iTunes and Google Play are missing.
Unfortunately, the Stick is out of stock until mid-January, so your loved one will have to settle for a promise. The regular Fire TV is available immediately and is better for games.
___
ROKU 3
This device is agnostic on content providers. There are more than 1,000 apps to download, many for services you have never heard of and will never watch. Except for iTunes it has all the leading channels.
There are many Roku models. The $50 Roku Streaming Stick is adequate for basic video, but painfully slow when rewinding and forwarding. The top-end, $100 Roku 3 performs much better. Some TVs have Roku built in, though you'll better off picking the TV you like and getting the Roku separately.
Even with the top-end model, Roku tends to give me the most problems with video and audio improperly syncing. In many cases, it's subtle — something I can live with in exchange for more choices in video content. It does have the best buffer, at least for Netflix and Hulu streaming. That's important when your Internet connection is spotty. Video kept playing for a few minutes after I unplugged my cable modem. It lasted only 15 to 30 seconds on Amazon and Google devices and roughly a minute on Apple TV.
___
APPLE TV
Apple TV, at $99, remains a solid device and is a great choice for those who already have iPhones or iPads. Place one near the Apple TV for easy set-up. Your iTunes account transfers over wirelessly.
You can't download new apps as you can with the others. Apple takes a "less is more" philosophy and curates Apple TV with 45 or so outside services, including ABC, HBO and Showtime. Apple is able to insist on consistency that way, so keyboards and menu layouts are similar from app to app. New services are automatically added through software updates. Amazon and Google Play are missing, though you can "cast" content to the TV indirectly. Using your iPhone or iPad, load Amazon or Google Play video and send that to Apple TV using a feature called AirPlay. Quality sometimes suffers with casting.
___
GOOGLE NEXUS PLAYER (honorable mention)
Google's $35 Chromecast stick is useless on its own. Your only option is casting, and I have found the experience and video quality to be poor. Google's new $99 Nexus Player is the better choice. Its performance was comparable to the Apple TV and Fire TV devices.
The Nexus has voice search like the Fire. While the Fire limits such searches to titles, actors, directors and genres, the Nexus offers more flexible searching — though it works only some of the time. A voice request for "movie with Tom Hanks and mermaid" correctly gave me "Splash." On the other hand, "documentary Oscar winners" gave me fictional flicks such as "Gravity." Video search is limited to Google content and a few other services for now.
I hesitate to recommend the Nexus because it has relatively few apps. There's no HBO, no Showtime, no ABC, no ESPN. PBS Kids is an option, but PBS isn't. Casting is offered for some of these services, but the Nexus needs more stand-alone apps to be useful. That will come over time, but not necessarily in time for the holidays.