Giants WR Odell Beckham wants to be NFL's highest-paid player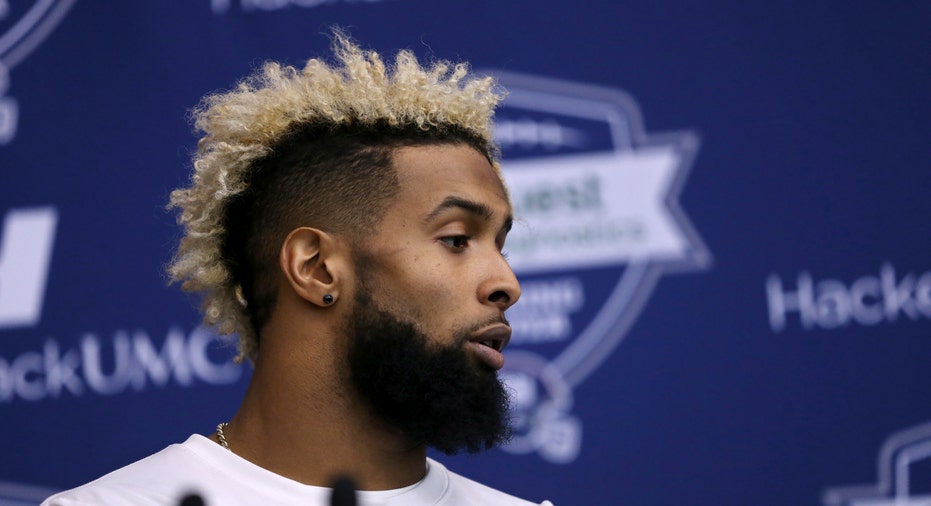 New York Giants star Odell Beckham Jr. wants to be the NFL's highest-paid player at any position when his current contract expires at the end of the next season.
"I believe that I will be hopefully not just the highest-paid receiver in the league, but the highest-paid, period," Beckham said in a video interview with Uninterrupted on Thursday.
Despite being one of the NFL's most productive wide receivers in recent years, Beckham remains far outside the position's upper echelon in terms of pay. He is set to earn $1.8 million for the upcoming 2017 NFL season and about $8.5 million for the 2018 season – the final year of his rookie contract with the Giants.
By comparison, Pittsburgh Steelers wide receiver Antonio Brown, the league's highest-paid receiver, earns an average of $17 million annually in his current contract. Oakland Raiders quarterback Derek Carr is the NFL's highest-paid player ever after signing a contract worth $25 million annually earlier this offseason.
Beckham has made up for his comparatively small salary by establishing himself as one of the NFL's most sought-after pitchmen away from the field. He will earn more than $10 million from endorsements in 2017, including $5.8 million from top sponsor Nike, according to ESPN.
Beckham recorded a career-high 101 catches for 1,367 yards and 10 touchdowns last season for the Giants.