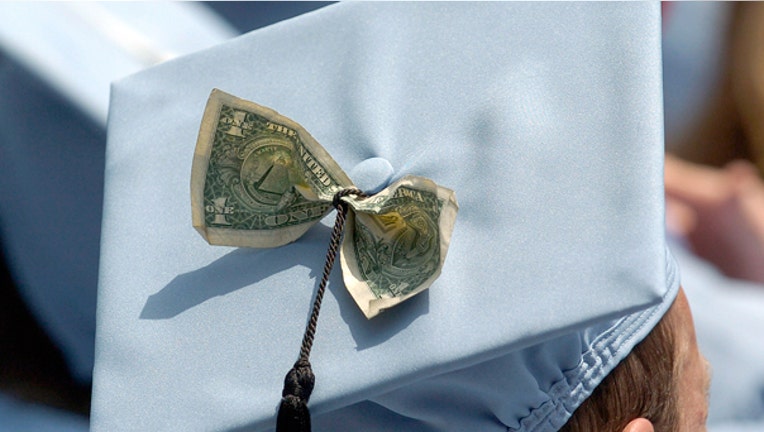 With students nationwide owing a collective $1 trillion in loan debt, it's no surprise the cost of college weighs heavy during the application process.
Experts say students and parents need to be open about the financial burden of higher education and the prospects of financial aid when deciding where to obtain a degree.
Navigating the Free Application for Federal Student Aid (FAFSA) can be overwhelming for first-time applicants, says Judith Scott-Clayton, assistant professor in economics and education and senior research associate at Columbia University. The New Year is often when students and parents begin to fill the form out, and opting not to complete the form—or complete it accurately-- can leave free cash on the table, she says.
On Thursday she led a panel with other educators and financial aid experts in New York City called "Taking the Fear out of Financial Aid: Making Higher Education Easier to Achieve for NYC Students" to help calm any nerves about filling out the paperwork.
The event comes the same day that President Obama and the first lady are announcing more than 100 new commitments from colleges and universities to expand education opportunities to low-income students. The goal of the initiatives are to connect more low-income students with a school that is right for them to ensure higher graduation rates, the White House said in a release.
"I think it's really easy for those of us who know how much financial aid is available to say, 'trust us the money is there,'" Scott-Clayton says. "But from a student and family perspective, that feels very risky. You don't want to get your hopes up that you can afford college."
Not being able to afford college is a major fear for families, she says, which is why they may feel hesitant to apply for financial aid.
"The burden is really on policy makers to make a better system—we have so many kids going through this process and so many more that don't go through it because they are afraid."
Elizabeth Heaton, senior director, Educational Consulting at College Coach, says the first conversation families should have is what they afford.
"Many families can't just write a big check for tuition, room and board," Heaton says. "The earlier you start the conversation, the better."
Here are Heaton's tips for talking education and finances ahead of the college application process:
No. 1: Have a balanced list of schools to choose from. Just like you consider which schools are considered a "reach" in terms of your academic performance, you should also make the same classification with tuition costs.
"Think about where you can afford, where you can get aid," Heaton says, "so this way in the end, the child has options."
No. 2: Have debt limits. Heaton recommends parents make sure students weigh their possible debt load upon graduation and what that can mean for their long-term finances.
"As a parent, you have to decide what you can afford and what you are willing to let your child take out in terms of loans," she says. "You have to have everyone in the family in on these conversations. There is nothing that will amp up the fear factor like not knowing."
No. 3: Consider the expectations you set for your child, and if they are affordable. If parents and even students get too specific about the schools they want to go to, Heaton says trouble can arise once the cost factor settles in.
"If a parent really wants their child to go to Harvard, UPenn or Yale, and then they get it and the parent can't afford to pay, that can create a lot of animosity," Heaton says. "You can't get too focused on just getting in to one school."