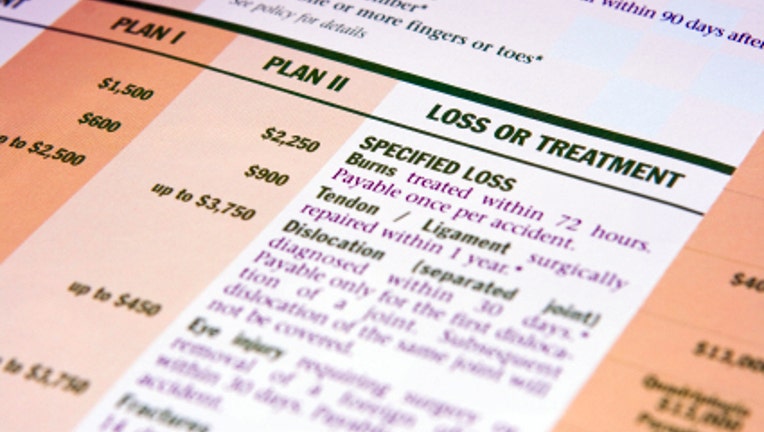 There's a high price tag for insurance companies when there's a smoker in the mix of an employer group.
Employers have a price associated with tobacco users as well. "A smoker can cost an employer anywhere from $1,500 to $2,500 per year," says Dr. Carmella Sebastian, senior medical director for Florida Blue, a Blue Cross and Blue Shield company. This cost includes, but is not limited to, increased health insurance premiums, smoking breaks, reduced productivity and days of work missed due to smoking-related health issues.
According to Sebastian, the average smoker will quit smoking seven times before he or she is successful, supporting the fact that counseling and medical intervention is often necessary. (Did you know: Smoker's genetics can make it tough to quit.)
Common sense suggests that an insurer would pay less for smoking cessation programs than for treatment for diseases linked to tobacco, such as cancer, heart disease, the lung disease COPD, and asthma. But that isn't how it always plays out.
Nine states require health insurance companies to cover tobacco-cessation claims: Colorado, Illinois, Maryland, New Jersey, New Mexico, North Dakota, Oregon, Rhode Island and Vermont.
Fighting the good fight
Unfortunately, not everyone lives in one of these states. If you have set up housekeeping elsewhere, there are a few things you can do to get the help you need to stop smoking.
Pick up the phone and call your insurance company. Although smoking cessation coverage may not be required in your state, your plan may cover it. Ask for the Current Procedural Terminology (CPT) billing codes your doctor's office needs to use in order to get your claims paid. Speak with your physician's billing representative to ensure your claim is processed correctly.
If your claim is denied, study the language in the Affordable Care Act to assist you with filing an appeal. According to a Smart Money article, health insurance companies will often back down if you fight back.
Draft a well-written and researched appeal to make your case. The American Lung Association's report, Helping Smokers Quit, may give you the ammunition you need.. The association's tobacco cessation fact sheets may be helpful as well.
While you are on a quest to convince your health insurance company to help you out, you could ask your employer to consider a companywide wellness program that includes smoking-cessation strategies
Sebastian says that about a year after you quit smoking, you will cut your risk factor for lung cancer and heart disease in half. After 10 years, your body will have the same risk factor as if you had never smoked. Couple this with the lower life insurance rates you'll pay for being a nonsmoker and you'll see a big impact in more ways than one.
Read more about how life insurance rates are determined.
The original article can be found at Insure.com:Get your health insurance company to help you quit smoking