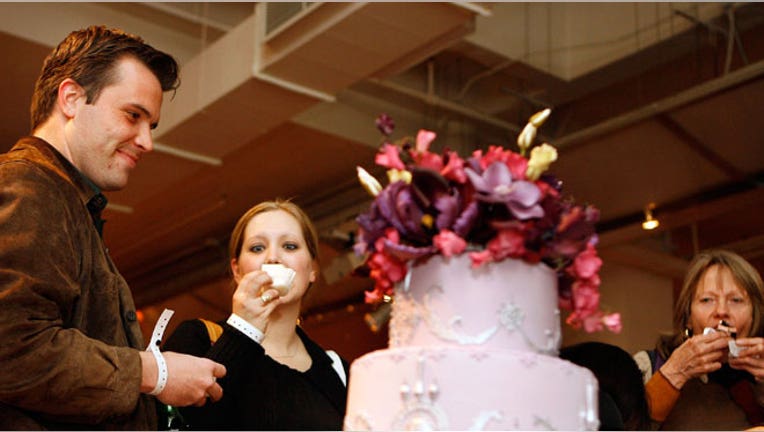 Welcome to OnSale at FOXBusiness, where we look at cool deals and insane bargains.
Get luxury goods at a fraction of the price from this members-only website. Get in on the biggest sale of the year with time to spare before wedding season. Get fit without leaving home, and snag the latest Android smart phone – and an affordable service plan -- at T-Mobile.
Oh, Really?
You won't believe the great deals you'll find at luxury resale and consignment retailer the RealReal. Staff stylists hand-pick the best of the best from top designers including Chanel and Dior to Prada and Oscar de la Renta. You can get up to 90% off retail prices on the most fashionable trends, and all you have to do is sign up. The items are authenticated and gently-used.
To get exclusive access to the RealReal's best goods 24 hours before everyone else, all you have to do is sign up for the Get First Look membership for just $5 per month. Those who opt for the free membership have access to daily sales at 10am PST. Sales last 72 hours and offer apparel, accessories and shoes for men and women.
Users also have the option of selling their own items just by calling the RealReal's stylists or completing the site's online form. The company's growing pretty quickly as it just secured another round of funding. Sign up for real sweet deals at the RealReal.com.
Knot the Ordinary Sale
One-stop wedding website TheKnot.com is offering some great bargains during its biggest sale of the year, going on now. The wedding shop at TheKnot.com has discounts of up to 75% off apparel, gifts, favors, invitations, jewelry and items for the ceremony and reception.
The site not only accepts competitors' coupons, they will ship your items for free for purchases of $175 or more. Visit WeddingShop.TheKnot.com.
Gym-Free Workout
Looking for a way to get fit before beach weather is upon us? Check out the streaming videos – starting at just $8 each – from Ballet Beautiful.
You can try one of their Classic sessions for just $35, or sign up for a monthly membership for $280.
Private lessons are also available – and you don't even have to leave the house. The workouts focus on building a strong core, improved posture and greater flexibility. Sign up at BalletBeautiful.com.
The One is Coming
If you're looking for a new Android (NASDAQ:GOOG) phone you may want to pay a visit to T-Mobile next week. The iPhone 5 hit store shelves on April 11, and rumor has it the LTE version of the HTC One is on its way April 24.
The phone has a 4.7 inch display in full HD and 2GB of RAM. Don't forget T-Mobile's Simple Choice plan, with unlimited talk, text and web access with unlimited data. Get your first line for just $50 per month. Stay tuned to T-Mobile.com for the latest products and deals.