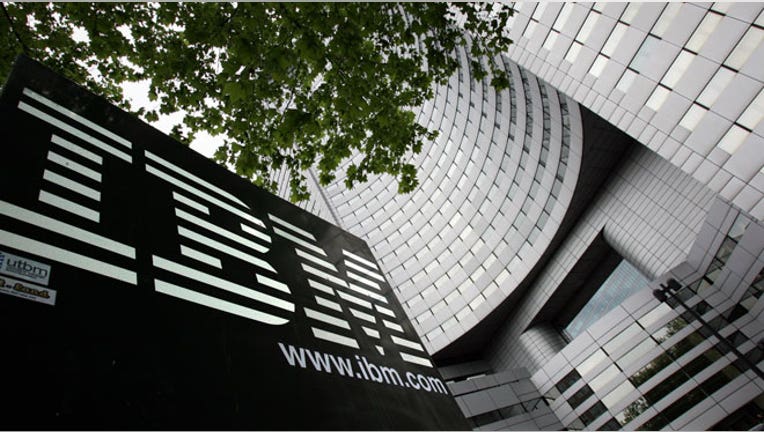 There are high hopes for the technology sector, as big names including Intel (NASDAQ:INTC) and Yahoo (NASDAQ:YHOO) prepare to report earnings this week.
In the second quarter, analysts are projecting an earnings growth rate of 12.3% for the sector – the highest growth rate among the 10 S&P 500 sectors.
Within the broader sector, Thomson Reuters research analyst David Aurelio says there are some key sub-industries to watch.
"For semiconductors, the expectations are 40% growth, and semiconductor equipment, the expectations are for 38% growth," said Aurelio. He said that part of that is being driven by stronger demand for PCs – which is also expected to buoy Intel's earnings. Last month, Intel increase its second-quarter revenue forecast from $13 billion to between $13.4 and $14 billion.
"The first two quarters were quite good for the PC ecosystem," said Roger Kay of Endpoint Technologies. Because Microsoft ended support for Windows XP, businesses have been upgrading to new PCs, benefiting companies such as Intel.
Intel will be reporting earnings after the bell on Tuesday.
Yahoo will also be reporting its second-quarter earnings after the bell on Tuesday. Aurelio said the company is expected to report earnings per share of 38 cents.
Aurelio added that the interesting thing to watch with Yahoo's earnings will be the contributions from Alibaba, which is reportedly planning its initial public offering for the first two weeks of August. Yahoo has a 23% ownership stake in the Chinese e-commerce company.
Kay noted that Yahoo's stock has been "wandering" in recent months. Over the past month, the stock has fallen 3.44%.
"But the Marissa factor is not to be underestimated, at least in terms of brand image," said Kay, referring to Yahoo CEO Marissa Mayer. There is some speculation that Yahoo and AOL may be considering a merger, following reports that Mayer and AOL CEO Tim Armstrong were seen talking together at the Sun Valley conference last week.
On the downside, Aurelio said the electronics manufacturing sub-industry is expected to have negative growth of 17% this quarter. This could be bad news for IBM (NYSE:IBM), which is set to report earnings after the bell on Thursday. In the first quarter, IBM's earnings fell 21%.
Google's second-quarter earnings report will also come after the bell on Thursday. Aurelio said analysts predict a 31% increase in earnings for Google (NASDAQ:GOOG).
"Google has the advantage of being the incumbent. Google is holding a lot of cards, and it's probably a pretty good bet that they'll continue winning," said Kay.