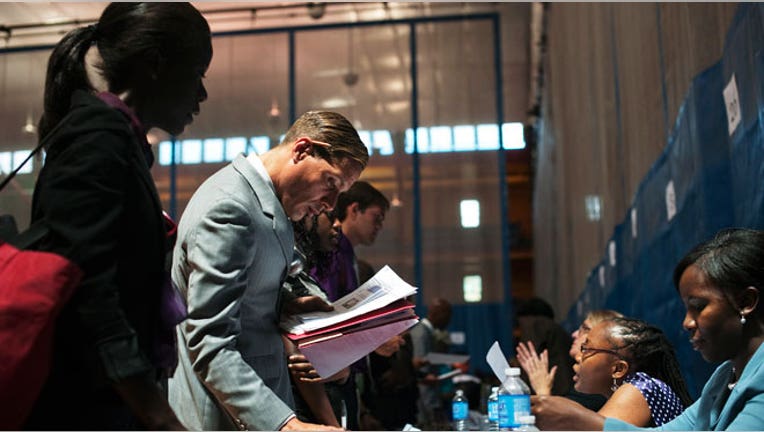 The labor market is expected to remain sluggish next year, but there will be pockets of growth that job seekers should take advantage of to gain employment.
Research shows demand for highly-skilled labor jobs as well as opportunities in entry-level positions
"Going into next year, there is going to be an increase in demand for contractors and temporary labor," says Karen Droz, co-founder and president of human resources software maker Ovation Technologies. "Companies are still a little cautious on the economy. While they might be doing better financially, they don't want to make the commitment [to add to payroll]."
If one of your new resolutions is to get a job or switch careers, here's a look at three fields that expects say will be hiring in 2013.
Health Care Industry
Employment opportunities have been strong in the health-care industry over the last few years, and the demand isn't expected to wane into the New Year. The population's increased lifespan and changes set to take place under health-care reform increase opportunities for medical professionals at all skill levels.
According to career experts, there will be a demand for doctors, nurses, occupational therapists and physical therapists, to name a few. There will also be a need for home health aides and elder care advocates as the boomer generation ages. "People are living longer and wanting to be healthier and more active, so even things like massages and alternative medicine will be in demand," says Droz.
According to Abby Euler, general manager at Salary.com, biostaticians and pharmacists have also been in strong demand and expects the openings to stay that way into 2013. "Health care is always a great industry to go into because there's always a need," says Euler.
Technology Workers
Most of us spend a good part of day hovered over a smartphone, E-Reader or tablet—and that's good news for workers in the technology industry.
Technology has and will continue to change the way we work and play, which is why it's not surprising there will be demand for technology workers next year.
Whether it's for a mobile app developer or a network administrator, career experts say technology positions will be plentiful in the New Year. While a four-year college degree isn't a requirement for many of these tech jobs, experience and a proven track record will help with the hiring process.
According to Droz, the tech jobs will include developers, hardware engineers, web designers, social media experts, help desk technicians and bloggers.  "Definitely the biggest growth area is anything tech related," she says.
Sales engineers will be particularly sought after in 2013, according to Larry Keim. These engineers have the skills to work with and sell technical products and services. "It's hard to find technical knowledge and sales aptitude," says Keim.
Real Estate
The real estate sector has been in the doldrums for the last few years, but markets are finally showing signs of life and that means increased job opportunities in the sector.
According to Vault.com editor Phil Stott, mortgage originators, real estate agents and home builders will see an increase in work in the New Year. "If the market continues to improve the jobs will also improve," says Stott.
An improving real estate market may also mean more green jobs, says Droz of Ovation Technologies. A push to build environmentally-friendly structures and a focus on using alternative energy sources will put people with green skills in demand if the economy continues to improve.