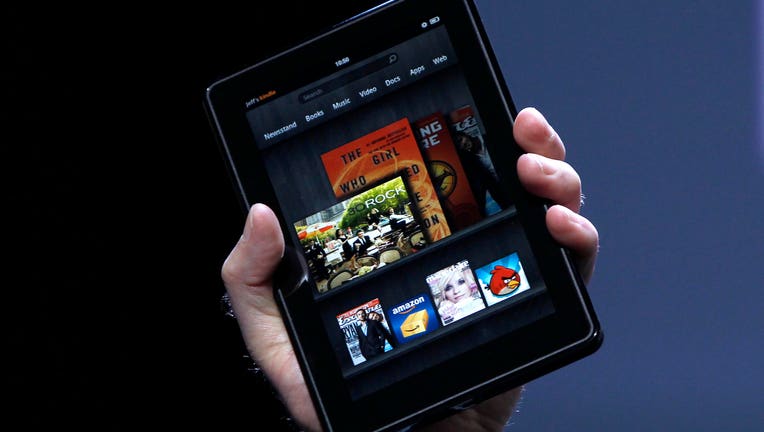 Welcome to OnSale at FOXBusiness, where we look at cool deals and insane bargains.
This startup wants to do good for the environment and your family. Get a brand new e-reader at a discount with your American Express card. And get the best price for your old electronics with uSell.com.
Honestly Good
Actress Jessica Alba's eco-friendly startup, The Honest Company, strives to help families find products that are free of toxins and good for the environment.
You can save big by having products delivered on a regular basis to your doorstep, such as a one month supply of Family Essentials or a bundle of Honest's diapers. You can also shop for individual items, such as baby products and cleaning supplies, online. With every product purchased, Honest makes donations to their nonprofit partner, which this year is Baby2Baby.
The site's blog has great recipes, craft and gift ideas, health tips and more. And Alba just announced on Jesse Draper's Valley Girl Show that soon her company will be launching its new app for parents, Honest Baby. In the meantime, sign-up for a free Honest bundle here and get $20 for every friend you invite who places an order.
$150 Kindle Fire HD
If you're looking for a new e-reader, you may be able to get a discount just by having a certain piece of plastic in your wallet. American Express (NYSE:AXP) is offering a 7" 16GB Kindle Fire HG for just $149.99 plus tax. It's the latest deal for American Express card members who sync their cards with Twitter.
Once your card is synced, send a Tweet using the #BuyKindleFireHD hashtag to begin the process. American Express will send you a reply asking you to confirm your purchase. Your new Kindle will then ship to your AMEX billing address. The 7" Kindle Fire HD usually sells for $199 and features Dolby audio, dual-band and dual-antenna Wi-Fi, a 1.2Ghz dual-core processor and a front-facing HD camera.
Supplies are limited and the deal is only available through March 3 so act fast!
Sell Your Old Gadgets
If you have unused gadgets around the house that have been ignored once you purchased the upgraded model, you can sell it for free at uSell.com
uSell.com uses a site-wide price comparison tool that scans the web so you can find the best offer for your old devices in one place. You can find a buyer for your old mobile phone, laptop, camera, game console and more. Once you find the best offer and select a buyer, fill out the simple uSell form to get a free shipping kit and complete payment processing information. When the buyer receives the item and confirms the quality as noted in your sale post, you get paid.
Know of a cool deal or insane bargain? Email the goods to OnSale@FOXBusiness.com or follow us on Twitter and share the wealth!