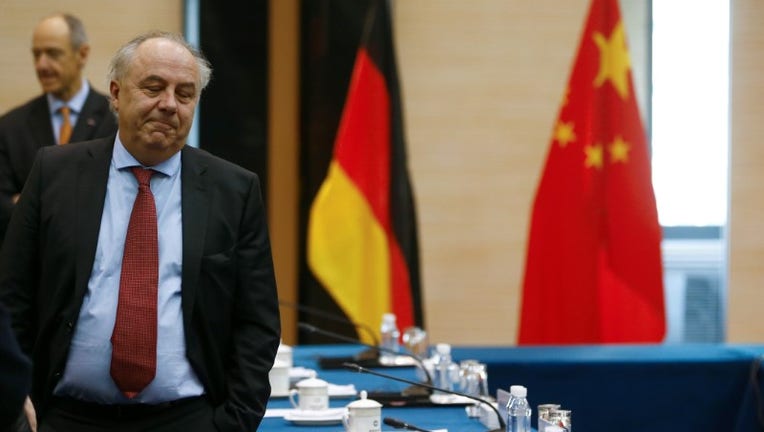 Initial talks between the German government and carmakers PSA and General Motors have led to some encouraging signals that jobs at Opel factories will be preserved, but no guarantees have been made yet, a top official said on Monday.
Europe's car industry has been dogged by overcapacity for years, and the planned sale of GM's European Opel/Vauxhall arm to Peugeot-maker PSA has raised the specter of cutbacks in the wake of a deal.
GM and PSA so far have not given binding guarantees to preserve German jobs and factories at Opel, Deputy Economy Minister Matthias Machnig said when asked to comment on media reports, but he added there had been some encouraging signals.
"This is why speculation is premature at this point," Machnig told German television station ARD. He expressed hope that a combination with France's PSA could form the basis of a better future for Opel.
German newspaper Bild am Sonntag had reported that PSA had pledged to continue operating all four of Opel's German production sites.
Germany is heading toward a federal election in September and any major job cuts at Opel could weaken the chances of Chancellor Angela Merkel getting re-elected for a fourth term.
Merkel is constantly being updated on the progress of talks between the government and the management of the carmakers, government spokesman Steffen Seibert said during a regular news conference in Berlin on Monday.
An economy ministry spokesman reiterated the government's main goal was to preserve jobs.
He added Berlin was also in contact with the British government and that both countries would not let themselves being played off against each other.
Economy Minister Brigitte Zypries will discuss the planned deal in talks with her French counterpart Michel Sapin during her visit in Paris on Thursday, the ministry spokesman said.
Zypries, a senior member of Germany's co-governing Social Democrats, said last Thursday she expected the deal to go ahead.
Germany accounts for half of GM Europe's 38,000 staff, while there are 4,500 in Britain where the company operates under the Vauxhall brand.
Two sources close to PSA said last Thursday that job and plant cuts were part of the tie-up talks, with the two Vauxhall sites in Britain in the front line.
(Reporting by Gernot Heller and Michael Nienaber; Editing by Mark Potter)