German prosecutors searching Audi offices in Germany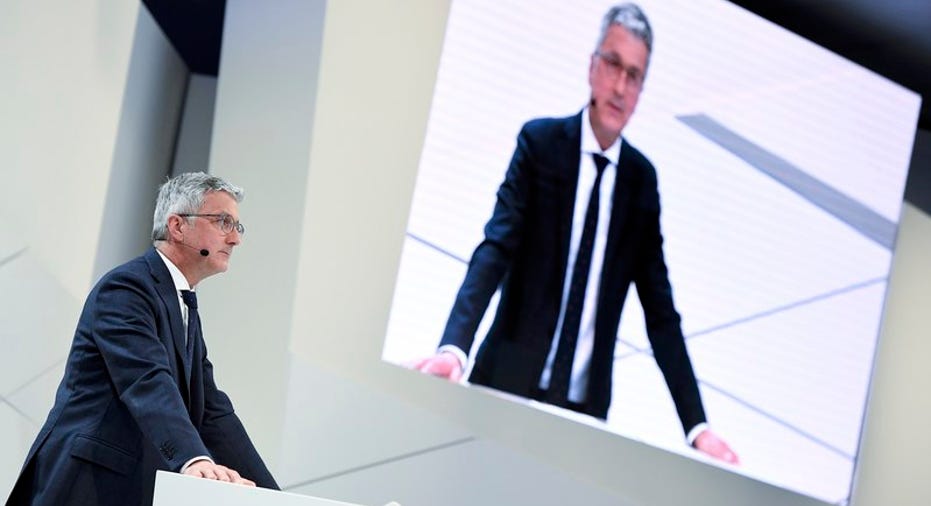 German prosecutors searched Audi's two biggest plants and several other sites on Wednesday in connection with an emissions cheating scandal, adding to pressure on Volkswagen's luxury division and its Chief Executive Rupert Stadler.
Audi's supervisory board last month expressed its support for Stadler, who has run the division since 2007, despite criticism of his handling of the scandal.
Munich prosecutors said their investigation was in connection with the sale of around 80,000 Audi diesel vehicles in the United States between 2009 and 2015 on suspicion that they were fitted with devices to cheat on emissions tests.
Sales in European markets are not part of the investigation, the prosecutor's office said in a statement.
According to Audi, officials started searches of its offices in Ingolstadt and Neckarsulm, where the carmaker employs about a combined 60,000 people, around 8 a.m. local time (0600 GMT), a spokesman for Audi said.
The searches at Audi's HQ in Ingolstadt are being conducted by about 70 officials, a person familiar with the matter said. Offices and apartments are being searched but not the private home of CEO Stadler, the person said.
Audi admitted in November 2015 that its 3.0 liter V6 diesel engines were fitted with emissions control devices deemed illegal in the United States. The prosecutors' searches are the first since the scandal at parent Volkswagen (VW) broke in September 2015.
Ingolstadt-based Audi said it has the greatest possible interest in clearing up the manipulations and is fully cooperating with the authorities leading the searches
"The path towards clearing up (the emissions scandal) is far from over," Stadler said on Wednesday at the carmaker's earnings press conference. "We will keep at it until this work is done."
The carmaker last year increased the provisions for the diesel scandal to 1.63 billion euros and to 162 million euros the costs for recalls of cars fitted with Takata Corp <7312.T> airbags, it said. 7312.T>
Wednesday's news of prosecutors' searches coincided with Audi's release of 2016 results which showed a 37 percent plunge in operating profit to 3.1 billion euros, causing the return on sales to fall to 5.1 percent from 8.3 percent in 2015.
(Reporting by Andreas Cremer; Additional reporting by Jens Hack in Munich; Editing by Maria Sheahan and David Evans)