German discounter Lidl to open first U.S. stores this summer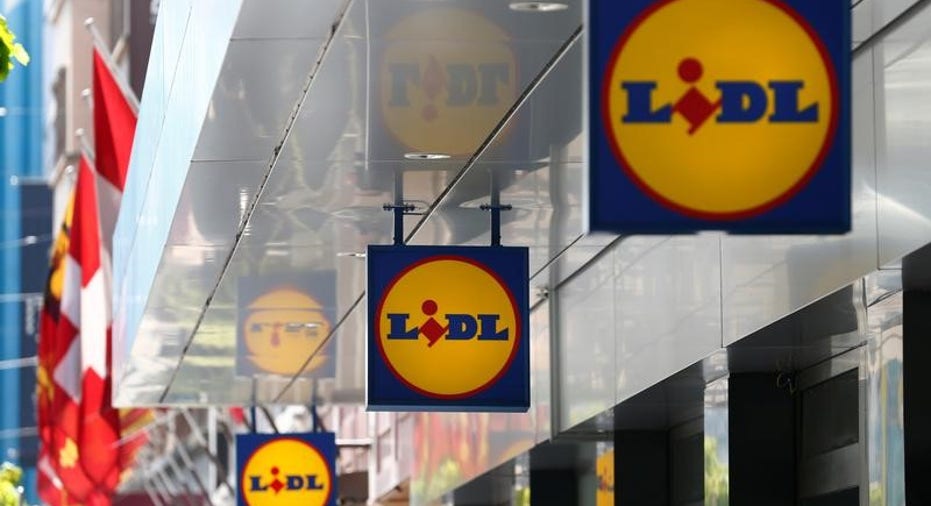 German discount supermarket group Lidl will open its first stores in the United States ahead of schedule this summer, it said on Wednesday, with plans for up to 100 stores within a year in a move that could shake up U.S. retailers.
The group plans to open its first 20 stores in Virginia, North Carolina and South Carolina, it said in a statement.
Lidl, which runs more than 10,000 stores in 27 countries in Europe, is in the midst of a recruitment drive in the United States and had not been expected to launch there until late 2017 or 2018.
Wary of the impending arrival, U.S. retailers had already been taking action.
Kroger, the second-biggest U.S. grocer after Wal-Mart, has been expanding its own discount format - Ruler Foods, while organic grocer Whole Foods last year launched a lower-price store concept named "365".
"Retailers are preparing themselves for Lidl's market entry. They are not falling asleep. They really take it seriously," said Milos Ryba from retail analysis firm IGD, speaking before the timing of the Lidl openings were announced.
The German discount formula is not new in the United States - Aldi opened its first U.S. store in 1976 and now runs 1,600. Aldi U.S. is owned by Aldi South, while its German sister company Aldi North runs 460 Trader Joe's stores in 41 states.
Last week Aldi announced it would invest $1.6 billion in its U.S. stores, planning to remodel and expand more than 1,300 stores by 2020.
However, Lidl is seen as potentially more of a threat as it has moved away from Aldi's hard discount formula in recent years, introducing more brands, fresh produce and in-store bakeries, as well as sprucing up its stores and experimenting with ecommerce.
That could make it more appealing in the United States, where customers tend to prefer branded goods to private labels.
Lidl and Aldi have already shaken up the British supermarket sector in recent years, winning share from Britain's traditional "big four" grocers, putting increased pressure on them to lower prices and raise their game.
Based in Neckarsulm in southern Germany, Lidl had sales of 64.6 billion euros ($68 billion) in the year to end February 2016. The group is owned by Dieter Schwarz, who is Germany's richest man according to several international rich lists, and is the son of Lidl's founder Josef Schwarz.
(Reporting by Victoria Bryan; Additional reporting by Emma Thomasson and Lisa Baertlein; Editing by Susan Fenton)