German court delays ruling in refugee's Facebook lawsuit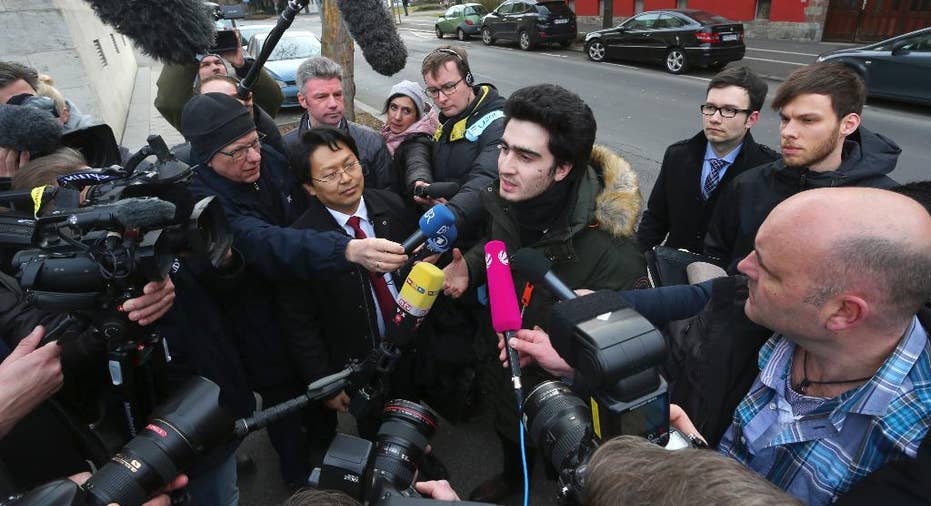 A court in German on Monday postponed its ruling in a case brought against Facebook by a Syrian refugee who wanted the social media giant to seek and delete posts falsely linking him to crimes committed by migrants.
Anas Modamani was one of several asylum-seekers who took a selfie with German Chancellor Angela Merkel in 2015, at the height of the refugee crisis that brought large numbers of newcomers to Europe.
The selfies started appearing in anti-migrant Facebook posts following high-profile crimes within Germany that had migrants identified as the perpetrators.
In one of the two types of posts, Modamani was identified as one of several migrant youths who tried to set fire to a homeless man at a Berlin subway station in December. In the other, Modamani and Merkel appear in a photo montage with the truck used to attack a Christmas market in the city.
The original posts have since been removed because they breached German privacy laws. But Modamani is seeking an injunction that would force Facebook to actively identify and remove such posts, rather than wait for users to flag them.
A state court in the Bavarian city of Wuerzburg, where his lawyer, Chan-jo Jun, is based, adjourned the case Monday.
The dpa news agency reported that the court planned to issue a ruling on March 7, if the parties do not reach an out-of-court settlement by then.