Genetically Modified Wheat Mysteriously Discovered in Oregon Field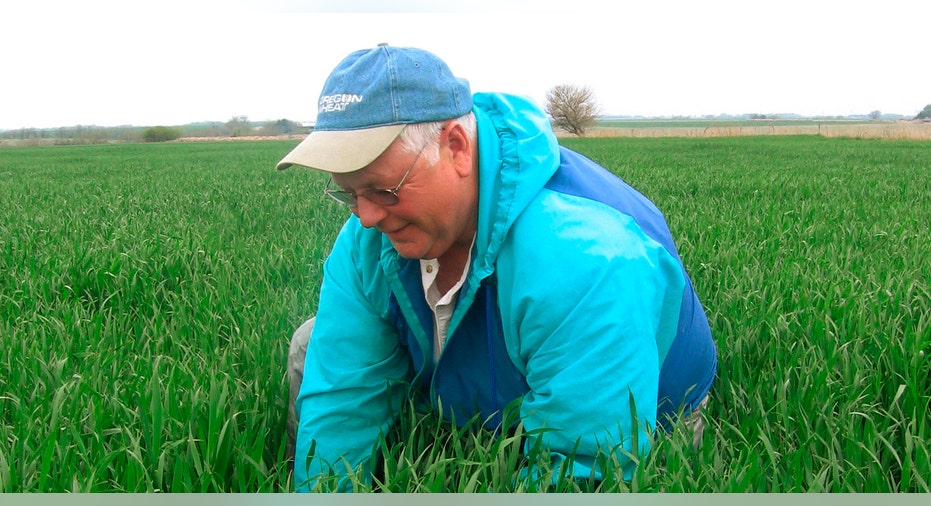 Genetically modified wheat was mysteriously discovered this spring on an Oregon farm – and no one knows where it came from.
The USDA told FOXBusiness.com it is investigating the situation, which was revealed when an eastern Oregon farmer, whose name has not been released, sprayed some leftover wheat with an herbicide. Once he realized the wheat wasn't dying off, he knew something odd was underfoot – and sent it off for testing.
A USDA spokesman confirmed the wheat under review is the same variety of genetically modified wheat developed by Monsanto and field tested from 1998 to 2005.
"There are no GE [genetically engineered] wheat varieties approved for sale or in commercial production in the United States or elsewhere at this time," the USDA wrote in a press release about the investigation.
Some Oregon farmers worry the USDA investigation will push foreign markets to close their doors to American wheat.
Bruce Pokarney, the director of communications at the Oregon Department of Agriculture, says Oregon's wheat producers are "very nervous."
"We have maybe a month before the next harvest of winter wheat in Oregon. If this situation hadn't happened that wheat would largely be spoken for," says Pokarney, explaining the farmers worry their wheat won't have a buyer.
Pokarney says there are approximately 1,400 wheat growers in Oregon, producing a crop worth nearly $500 million.
"90% of our soft white wheat goes to exports," says Pokarney, and the major buyers include Japan, South Korea and the Philippines.
The U.S. Wheat Associates (USW) released a statement saying it has received unconfirmed reports the Japanese Ministry of Agriculture, Food and Fisheries has imposed an "import restriction" on U.S.-grown soft white wheat. However, the organization says it has not received official word on any restrictions, and says none are necessary.
"There is no reason for governments to establish a restriction on U.S. wheat as the USDA made it clear yesterday that there is no evidence suggesting that this materials has entered commercial supplies and that there is no health risk associated with it," the USW wrote.