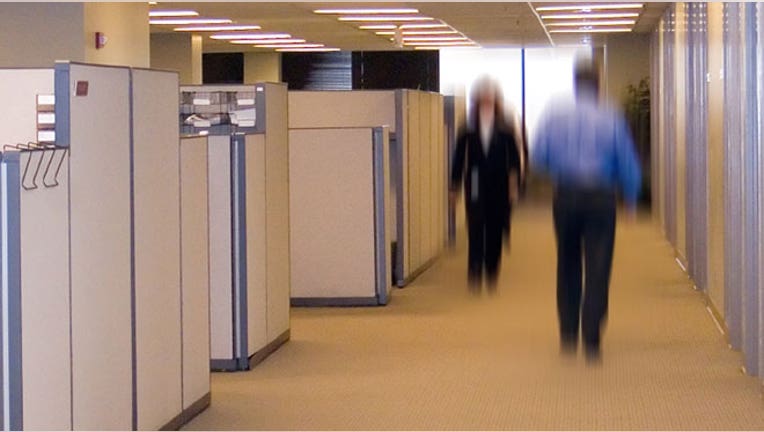 Despite having a diploma in hand, many college grads are finding themselves in the same type jobs they were working at before and during their college years.
A recent study by PayScale and Millennial Branding shows that although more than 63% of Gen Y workers have a bachelor's degree, the most commonly-reported jobs held by Gen Yers don't necessarily require a college degree.
"Years ago, there was a linear path where you work hard in high school, get into a good college, get an internship, that internship would turn into a job, that job would last for life until you retire and get social security--that's been completely wiped out," says Dan Schawbel, managing partner of Millennial Branding and author of Me 2.0: 4 Steps to Building Your Future. "It's basically impossible to do that right now--you have to create your own path."
The study shows that Gen Y workers, young adults ages 18 to 29, are more likely to hold the following positions than other U.S. workers: merchandise displayer (5.36 times more likely); clothing sales representative (4.63 times more likely) and cell phone sales representative (4.03 times more likely).
Although the weak economy and competitive job market are making it difficult for grads to find jobs in their area of interest, experts say there are other factors at play.
Contributing factors
Last-minute attempts to establish connections with companies when graduation is just around the corner often leads to underemployment for grads, says JP Hansen, author of The Bliss List: The Ultimate Guide To Living The Dream At Work And Beyond.
"Many college graduates fail to realize that a career strategy begins freshman year, as internships with targeted companies lead to job offers well before graduation day," he says. "Nearly 80% of college students fail to utilize their career center, then wonder why they can't land a dream job."
The staggering amount of student loan debt post-graduation has many young recent grads desperate to take any job after walking the stage to meet monthly payments on time, says Schawbel.
"They have to have some sort of income to pay back loans while they search for a professional job and who knows how long that could take--they're really stuck."
Schawbel adds that despite the high unemployment rate, there are many job positions open, but  there's a significant gap in terms of skills that employers are looking for (engineering, programming) compared to the skills (marketing, communications)  that students are getting degrees in.
Although the competition is tough and it can be discouraging, here are expert tips on how grads can break into their field.
Tip No.1: Stay connected
Underemployed grads working outside their industry should continue to stay connected with their professional network, advises Kimberly Baker, career services Manager at Bryant & Stratton College Online.
"Graduates should attend industry-specific networking events and meet-ups or become active in online discussion forums on LinkedIn to be sure they're staying in touch with current ideas and people in their desired career path," she says.
If scheduling permits, grads should strive to land an internship while still working. "Internships get you on the inside where networking is easy and job opportunities abound, even if a company is in a hiring freeze--you're immune to the freeze if you are there already," says Hansen.
Tip No.2: Create quantifiable experience
"Employers don't want to see gaps—they don't want to see anyone who hasn't done anything in a year," says Schawbel. "To eliminate gaps, do freelance projects, internships, start your own company, volunteer, etc."
Hansen says grads should play up a college paper or project applicable to a target company on their resume and cover letter.
Grads who can demonstrate continuous involvement in their industry while supporting themselves financially can be attractive candidates to a company, even if there are no openings available, says Schawbel.
"All of these companies are risk averse and if you can show a case study that you've done before to showcase results, you're eliminating the risk and therefore you become a really good hire."
Tip No. 3: Be assertive
To stand out from the pack, Schawbel suggests grads reach out to authors and experts in their field to see how they can help promote the industry.
"If you can help promote these authors and help them get the word out and support them in some way with what you're good at or what you want to be good at, then they can refer you [or] hire you," he says.
Schawbel explains that an abundance of commission-based sales jobs allow grads to work in their industry and if they perform well enough, they can support themselves financially while creating experience.
"Say you brought on 20 new clients in a few months and that becomes a case study so put that on your resume, and then you're so much more attractive when you go see employers. It eliminates risk."