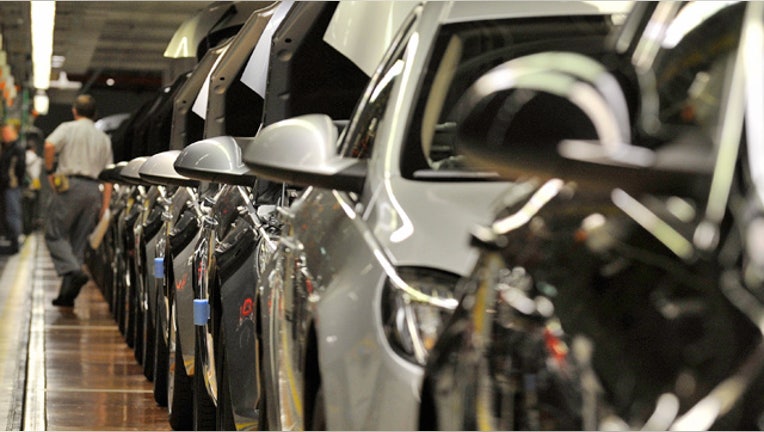 General Motors Co.'s (NYSE:GM) U.S. auto sales rose 4.9% in December as all four of its brands increased their sales.
Results exceeded expectations from car-shopping website Edmunds.com.
Broadly, U.S. new auto sales for December are expected to rise 9.6% from a year earlier and 19% from the prior month, according to Edmunds. For GM, Edmunds had expected sales to increase 1.5% on the year.
"GM's strong finish in 2012, the industry's momentum and the overall health of the U.S. economy make us optimistic about 2013," said Kurt McNeil, vice president of U.S. sales operations. "The budget compromise reached in Washington this week removes uncertainty and clears the way for full-year light-vehicle sales to rise to the 15 million to 15.5 million unit range in 2013."
GM reported it sold 245,733 vehicles in December, up from 234,351 a year earlier and 32% above November's total of 186,505.
Chevrolet sales were up 3.7% as GMC sales increased 4.7%. Total Buick sales climbed 10%, and total Cadillac sales were up 12%.
Month-end dealer inventory in the U.S. stood at 717,025 units, down 9% from the prior month.
December had 26 sales days in 2012 and 27 sales days a year before.
GM reported in October its third-quarter profit dropped 13% amid widening losses in Europe and higher warranty expenses in North America although the auto maker still beat analysts' expectations on better-than-expected financial performance in some of its international operations.
Earlier Thursday, Chrysler Group LLC reported its U.S. auto sales rose 10% in December, driven by a sharp increase in the Dodge brand, while Ford Motor Co.'s (F) U.S. new-vehicle sales rose 1.9%, aided by increasing demand for more fuel-efficient cars.
GM shares were recently trading at $29.44, up 31 cents.