General Mills Profit Slides 25% as Sales Decline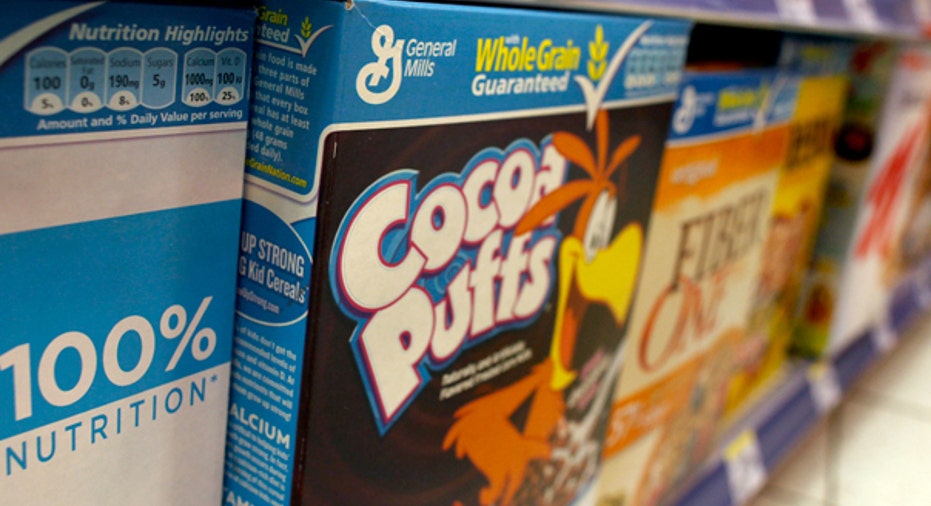 General Mills Inc reported lower-than-expected quarterly profit and revenue as the maker of Cheerios cereal and Betty Crocker cake mixes lost further ground to cheaper store-branded foods amid rising demand for alternative breakfast options.
The company's shares fell as much as 5 percent to $50.50 before the bell on Wednesday.
General Mills said sales at its U.S. retail business, which sells brands such as Green Giant canned and frozen vegetables and Progresso soup, fell 5 percent in the first quarter ended Aug. 24.
The division, which accounts for more than half of the company's total revenue, has been hit by intense competition from private label brands and new breakfast options such as frozen egg sandwiches and yogurt.
General Mills has been cutting costs and increasing its share of the fast-growing natural foods market to revive sales, which have declined for four straight quarters.
The company last week said it would buy organic food producer Annie's Inc for about $820 million.
The food retailer also struck a deal with McDonald's Corp to have its Yoplait yogurts offered with Happy Meals in thousands of outlets.
General Mills said on Wednesday it expects to save about $100 million in costs by fiscal 2017 as it continues to review its North American operations and cuts costs.
The company's net income fell to $345.2 million, or 55 cents per share, in the first quarter ended Aug. 24, from $459.3 million, or 70 cents per share, a year earlier.
Sales fell 2.4 percent to $4.27 billion.
Excluding items, the company earned 61 cents per share.
Analysts on average had expected the company to earn 69 cents per share on revenue of $4.38 billion, according to Thomson Reuters I/B/E/S.
The Minneapolis, Minnesota-based company's shares closed at $53.18 on Tuesday.