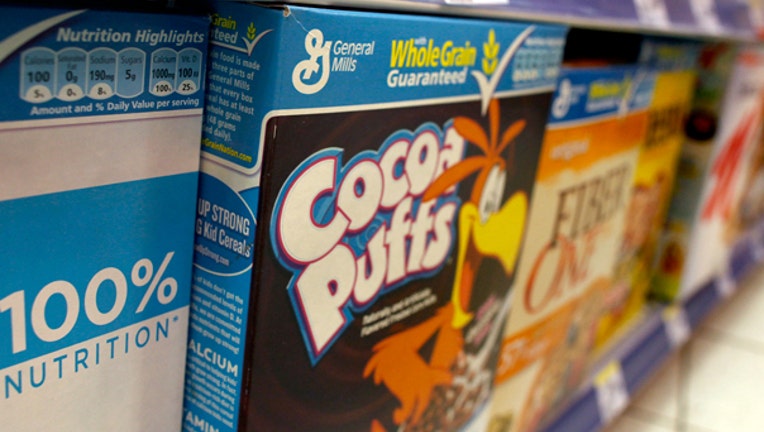 General Mills (NYSE:GIS) reported flat U.S. sales and said it has launched a "formal review" of its North American manufacturing and distribution network to streamline and reduce costs.
The maker of Cheerios, Green Giant vegetables and Betty Crocker baking goods reported net earnings of $405 million, or 65 cents a share, up about 10% from a year-earlier profit of $366 million, or 55 cents.
Excluding one-time items such as the sale of several Idaho grain elevators, General Mills said it earned 67 cents, below average analyst estimates of 72 cents, according to a Thomson Reuters poll.
Revenue for the three months ended May 25 fell 3% year-over-year to $4.3 billion from $4.41 billion a year ago amid lower sales volumes, flat retail sales in the U.S. and a 7% decline to $1.3 billion in international segment sales.
The results topped the Street's view of $4.42 billion, a reflection of slightly higher prices.
"Our sales and operating profit results were disappointing," General Mills CEO Ken Powell said in a statement. "In the fourth quarter, promotional spending in developed markets was less effective than we planned and input cost inflation was a bit above our forecast."
In fiscal 2015, he says the company is focused on accelerating top-line growth with new products and enhanced marketing efforts.
Supply chain cost savings are expected to exceed $400 million this year, and Powell said he expects that to offset input cost inflation.
For the full year, sales are forecast by General Mills to grow in the mid-single-digit range. Adjusted earnings per share are expected to grow in the high-single digits.
Shares of General Mills fell 3.2% to $51.99 in recent trade.