Gen X Feels Pain of Inadequate Life Insurance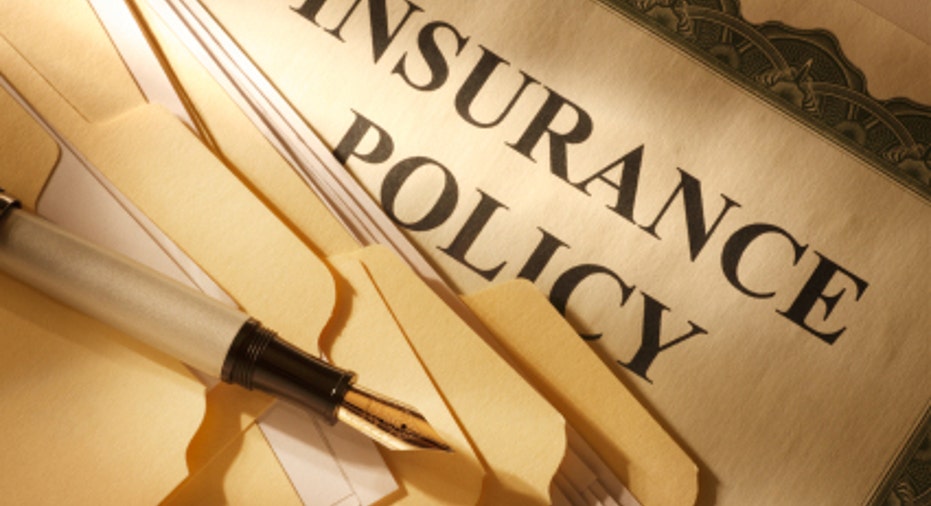 If you're a Gen Xer (born between the 1965 and 1980, depending on who you ask), a pair of national surveys looking at life insurance coverage found there is a wide gap in your insurance protection that has worsened considerably.
The surveys looked at how much life insurance coverage people had in place before and after the recession and what they hoped their life insurance policies would cover in the event the family's breadwinner dies.
The 82.1 million Gen Xers have been hardest hit since the 2008 recession, according to a 2012 article from the Joint Center for Housing Studies of Harvard University.
Before the Great Recession took hold, Gen Xers reported a median shortfall between their life insurance coverage and their self-described financial needs of $362,688.
Today, they report a $448,996 "gap" -- an increased void of 24 percent. This puts them in even greater danger of missing commonly held goals such as paying off a mortgage or credit card debt, funding a four-year college education for children, or financing a secure retirement because they lack adequate life insurance protection.
The survey by New York Life Insurance Company, the largest mutual life insurance company in the United States, examined the financial planning attitudes and behaviors of 1,000 Americans over age 25 with dependents. Gen Xers polled were ages 37 to 48.
Gen X feeling the pinch
Certain events often prompt individuals to consider life insurance -- getting married, buying a home, having children. So it makes sense that Gen Xers, who are more likely to not only have the greatest need for life insurance but also to be affected the most seriously by lack of it, suffer the worst affects, explains William Werfelman, senior vice president of New York Life.
In 2008, Gen Xers reportedly had an average of $400,000 of life insurance. In 2013, just $260,000. Less than one in five Gen Xers have enough life insurance in place to cover everything they want to protect .
The survey found that the life insurance "gap" has worsened for all Americans, but Gen Xers have been most severely affected.
"During the Great Recession, we saw the value of people's homes decline and the stock market plummet, so if Gen X's total financial assets are down, almost by definition their insurance gap has gone up because that's part of the calculation," says Werfelman.
Millennials, who are just beginning their career trajectory, are generally not thinking about life insurance protection, while Boomers are much further along on their financial paths. They may already have a good amount of coverage in place and could be a bit more insulated from the economic downturn.
What's unique about the surveys is they aren't linked to any life insurance amounts recommended by the insurance industry but rather actual consumer awareness of their deficit. Since fewer than 20 percent of Gen Xers have the life insurance coverage they report they need ($708,996 in 2013), they've clearly been hit harder than both Baby Boomers and Millennials.
Turning it around
"What this study makes clear is that the cost of doing nothing can be enormous at any age, but Gen Xers are clearly most at risk and most exposed by inadequate life insurance coverage," says Chris Blunt, president of the Insurance Group, New York Life. "This five-year comparison study brings the challenges that Gen X is facing into stark relief, and hopefully will help add to a broader national conversation about how this generation can protect what it has and build for the future."
Education about how much life insurance to obtain, what kind to get and what it should be used for is the key step in closing the Gen X gap. Experts say sitting down with a financial professional is the best way to get on the pathway to your family's financial security.
"We hope that this gap survey is a wake-up call and starts a conversation at home between spouses about having the right amount of coverage," says Werfelman. "We like to say that if you love someone, you need life insurance."
Blunt points out the upside: Gen Xers, who are in their prime earning years, are in a position to plug the gap. "For the cost of a flatscreen TV, Gen Xers could provide a key element of protection for their family."
Start by evaluating financial obligations: children, home, retirement and care of elderly parents, then put together insurance protection that fits your needs no matter the economy.
"Having life insurance is more important than ever. The 'life insurance gap' survey reveals that Americans have about three years' [worth] of coverage. The question is, 'What happens after year four, what's going to magically happen where your spouse and kids won't need income anymore to support the family?'" says Werfelman. "People buy auto and homeowners insurance to protect them from unexpected circumstances," he says."A case could be made that life insurance is the most important risk to be addressed."
The original article can be found at Insure.com:Gen X feels pain of inadequate life insurance