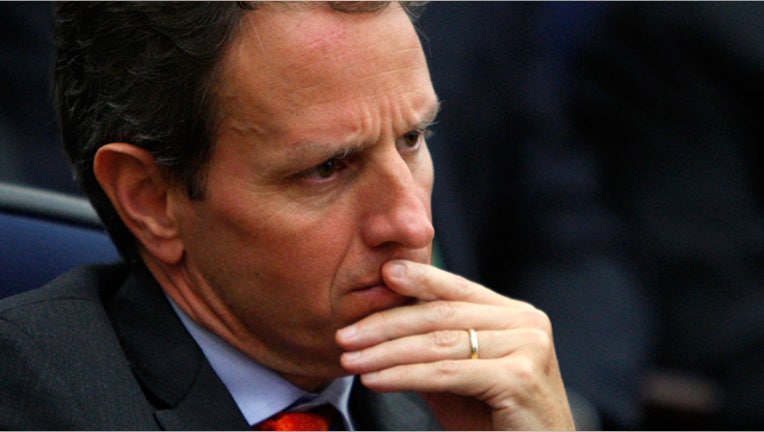 Former Treasury Secretary Timothy Geithner has landed a job in New York with the Council on Foreign Relations, one of the more prestigious think tanks.
The position, announced Wednesday, will do nothing to quell speculation that Geithner could soon be in line for another position in government, namely Chairman of the Federal Reserve Board.
Fed watchers predicted prior to Geithner's departure from Treasury last month that if he took a job with a think tank he'd be better positioned to leave if nominated for Fed Chief later this year, probably before Labor Day.
Weigh In: Would Geithner Make a Good Fed Chief?
Had Geithner taken a high-ranking position at a university or investment bank, it would have been less likely he'd step away after less than a year to return to government service, or so the thinking went.
Current Fed Chairman Ben Bernanke's term ends in early 2014 and speculation holds that President Obama would love to see his former Treasury Secretary replace Bernanke in one of the most important and visible global fiscal roles.
Bernanke, originally appointed by Republican President George W. Bush, has not said whether he will seek a third term. Other strong candidates for the job appear to be Fed Vice Chairman Janet L. Yellen and possibly Larry Summers, another former Treasury Secretary.
Geithner, 51, has been vague about his future, saying only that he has no immediate plans to return to government. A friend of the former cabinet member told FOX Business that Geithner "is not interested in the job," and Geithner himself told the Web site Politico "not a chance" when asked about leading the Fed.
Long-time Washington observers say Obama's trust in Geithner grew as Geithner's four-year-term progressed, until the former Treasury Secretary became one of the president's most trusted advisors.
Geithner had wanted to leave the position a year and a half before Obama's first term ended but Obama convinced him to stay.
Geithner will join the Council on Foreign Relations as a distinguished fellow based out of New York City.
"We are thrilled to welcome Tim back to the Council on Foreign Relations," CFR President Richard N. Haass said in a statement. "Both at Treasury and at the New York Federal Reserve, Tim was a tireless, creative, and responsible custodian of the public trust. His coming to CFR only strengthens our capacity to produce thoughtful analysis of issues at the intersection of economic, political, and strategic developments."