GE Sees Alstom Deal on Pace for Mid-'15 Closing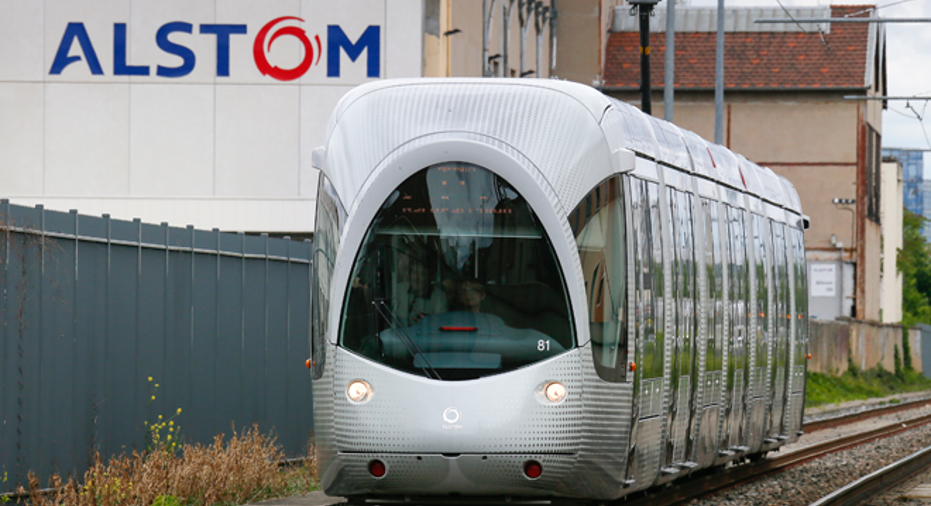 General Electric Co's (NYSE:GE) $16.9 billion purchase of the power assets of France's Alstom <ALSO.PA> is on pace for closing in the middle of next year after passing several steps, the head of GE's power business said on Wednesday.
The U.S. conglomerate's biggest-ever acquisition had encountered fierce resistance from the French state earlier this year, but Alstom said on Wednesday that the deal won official clearance from the country's government, as well as support from European works councils.
Alstom also set a date of Dec 19 for its shareholders to vote on the transaction, while GE still needs regulatory approvals for the deal in more than 20 other countries.
"We have always said mid 2015. That's what we're on track for," Steve Bolze, president of GE's power and water business, said in a telephone interview.
The Alstom deal struck in June stands to expand GE's installed base of power-generating turbines around the world, which will allow the company to gain even more lucrative revenue from servicing the equipment.
Speaking from Switzerland, home to thermal power operations run by Alstom, Bolze said the company was more bullish on the deal after gaining more information about the French company and visiting sites.
"After four months of integration planning, we like the deal more today than the day we announced it," he said.
GE has said it expects the deal to add to earnings next year and boost earnings per share by 6 cents to 9 cents in 2016 through cost savings.
"Based on the information we have gotten in more detail since the original due diligence, the economics of the deal are still intact," Bolze said.
Asked about potential sites that could be consolidated, Bolze said: "We have ideas, we have more information, but I'd say we've got nothing definitive at this point."
GE cited Alstom's $10 billion in revenue from emerging markets as a reason for making the deal, although some developing economies have shown signs of weakness this year.
"If you look at the power market going forward, 70-plus percent of the growth in the next 20 years is going to be in the emerging markets," Bolze said. "While there's always going to be some soft spots in certain countries around the world, in aggregate to play in this industry you have to play at scale, you have to play globally."
(Additional reporting by Natalie Huet in Paris)