GDPR Paints a Grim Picture for Businesses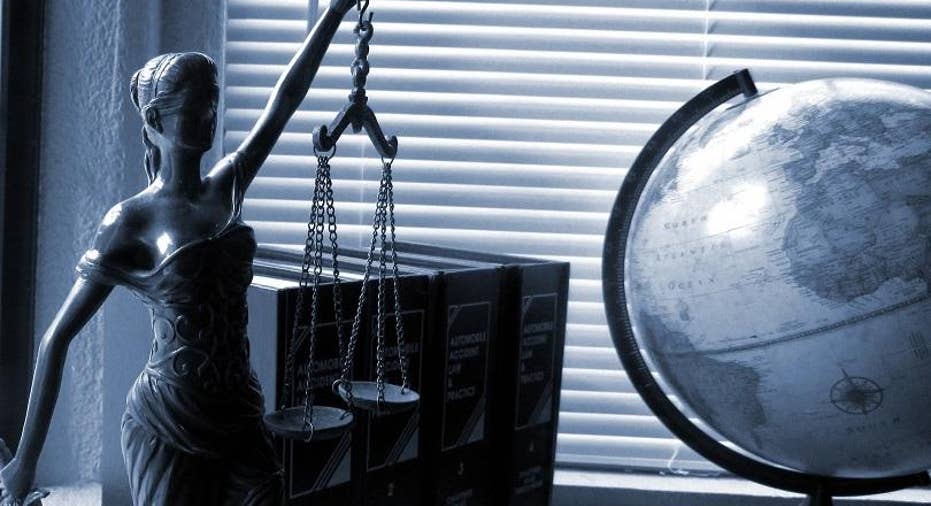 On May 25, 2018, the General Data Protection Regulation (GDPR) will be the law of the land in the European Union (EU). GDPR will require companies to maintain strict data protection protocols, including maintenance of accurate and up-to-date records that are continually monitored and in compliance with GDPR standards. The processes for collecting data must be relevant to how the data will be used by the company (for example, consumer shopping data but not medical history data for e-commerce companies). Security practices must demonstrate a clear ability to safeguard against loss, damage, and destruction, and data should not be held longer than is necessary. Any company failing to comply with the regulation will be subject to a 4 percent forfeiture of its annual revenues.
Marketing automation company HubSpot surveyed 3,017 EU consumers about how they will take advantage of these regulations. The company also surveyed 363 C-level business owners and marketers to determine how the regulations will impact business practices. I spoke with Inken Kuhlmann, Senior Marketing Manager at HubSpot, about GDPR and what American companies can learn from the survey data.
Consumers Love GDPR
Ninety percent of consumer respondents told HubSpot they're pleased about GDPR. Fifty-nine percent of respondents said they would ask a company to delete all of their records from the company's database(s). Six out of 10 respondents said they would definitely opt out of phone calls and emails, and 55 percent said they would request to see what data is stored on them. Advertisers on the web will be disheartened to hear that 54 percent of respondents would opt out of cookie tracking and 49 percent would opt out of retargeting.
Perhaps even more damning for businesses were responses to how consumers think data should be handled in the future. Eighty-four percent of respondents don't want companies contacting them without permission. Seventy-three percent said they would opt out of all company communications if they could. A similar percentage said they don't want companies storing personal data at all.
This leads to the end goal of GDPR: transparency. Consumers are more likely to communicate with brands that are transparent about how customer data is being used and shared. Ninety-two percent of respondents said they expect to be notified promptly if a data breach occurs. A similar percentage said they expect companies to be 100 percent transparent about how and when data will be used. Three out of four respondents said companies are not handling personal data in a safe way. "Businesses are very concerned," said Kuhlmann. "Consumers are aware of data privacy. It's a concern that's valid because there's no transparency around it."
Businesses (That Know About It) Are Scared
Because EU citizens will have the right to be forgotten, businesses will not only have to rethink the way they market to consumers but also how they maintain their entire data infrastructure. "Companies aren't set up for it now from a database perspective," said Kuhlmann. "It's not just about consumer data. Even if you have somebody applying for a job, you have to delete that data at some point; you can't just keep that data forever. It's not just impacting the marketing side but the business as well."
With the deadline less than six months away, businesses don't seem to be prepared to meet the strict GDPR guidelines. In fact, only 36 percent of business respondents understood what GDPR was prior to taking the survey. Twelve percent told HubSpot that they hadn't heard about GDPR until they began the survey. Twenty-two percent said they hadn't started to prepare for GDPR. Only 31 percent of respondents knew that GDPR would take effect in 2018. "People no longer want to get spammed or be followed around by targeting ads," said Kuhlmann. "Something has to change next year. It sounds like marketers are not up to speed on what to do."
A Load of Opportunity
When asked what impact GDPR would have on business outcomes, 51 percent of respondents said they expected their marketing lists to decrease in size. A third of respondents told HubSpot they expect lead conversion rates would go down. "Marketers will have to focus more on producing valuable and relevant content that's personalized to their audience and delights consumers," said Kuhlmann. "Marketers are really good at generating awareness at the top of funnel but not at building trust. They'll have to focus on that for next year as less people opt into the database."
Kuhlmann said GDPR presents "loads of opportunity" for marketers that work in social media marketing, content marketing, and search engine optimization (SEO).
When asked which marketing practices they emphasize more once GDPR takes effect, 44 percent of business respondents said social media marketing, 41 percent said content marketing, and 37 percent said SEO. Twenty-six percent of respondents said they would decrease the kind of retargeting that relies on customer data and cookies. Only 9 percent of marketers said they would continue to market in the same way they had during the past year.
This article originally appeared on PCMag.com.