GBTA: Airlines, Hotels to Benefit in 2014 as Business Travel Rallies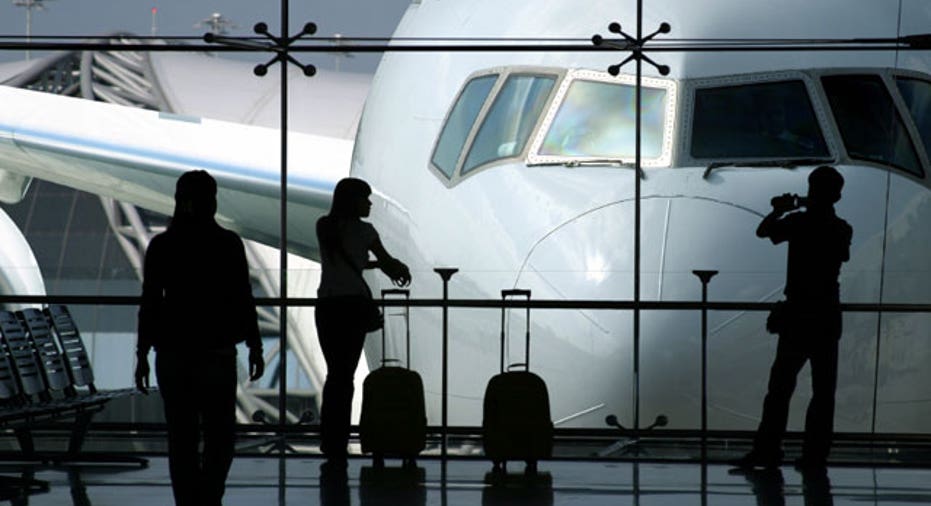 Demand for airline tickets and hotel rooms is expected to increase in 2014 as more corporations send employees on the road.
Ending a stronger-than-expected year for business travel in 2013 where spending rose 3.8% to $272 billion, the industry is expected to continue rallying in 2014, led by the largest jump in group travel since 2011 and growing outbound travel to Europe as its economy improves.
U.S. spending on international outbound travel is forecast to climb 12.5% to $36.7 billion this year, following much more tepid growth of 1.8% in 2013 and 0.8% in 2012, according to the data, released Wednesday by leading industry group the Global Business Travel Association.
Overall travel in the U.S. will advance 6.6% to $298.8 billion, according to the GBTA, with total person-trip volume rising a projected 1.7% to 461 million trips compared with 453 million a year ago.
If the forecast holds true, major international hotel chains like Hyatt (NYSE:H), InterContinental Hotels (NYSE:IHG), Hilton (NYSE:HLT) and Marriott (NYSE:MAR) as well as transatlantic carriers like American Airlines, Delta (NYSE:DAL) and United Continental (NYSE:UAL) could stand to benefit.
"Airports and hotels will be busy as American companies gain confidence and invest in travel to drive growth," GBTA chief operating officer Michael McCormick said in a statement.
Hotels and airlines acquire significant revenue from business travelers willing to pay heftier fees for business class and more luxurious hotel rooms. Travel also means an increase in conferences and meetings, which tend to increase bookings for pricier event spaces.