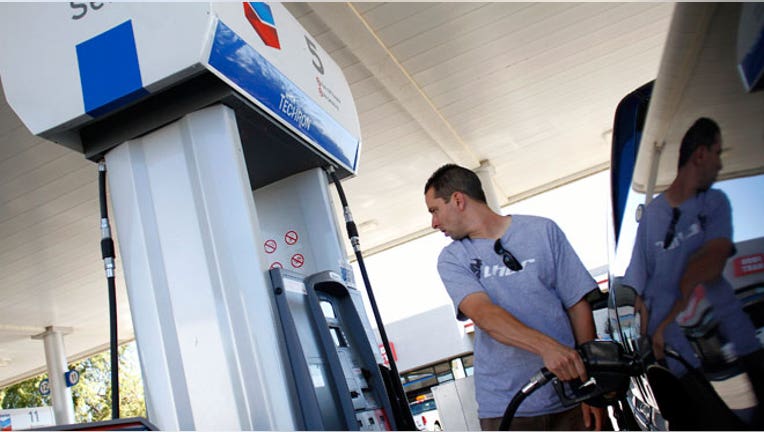 Drivers are paying slightly less at the pump this week, providing some relief after gas prices quickly jumped alongside higher oil prices recently.
The national average for a gallon of regular gasoline on Friday fell to $3.57 from $3.62 a week ago, according to AAA's Daily Fuel Gauge. Prices are still higher than the prior month, when gas cost an average of $3.50 a gallon.
Gas prices rapidly climbed in July, when the per-gallon cost jumped 20 cents in two weeks. That mirrored sweltering oil prices that, when combined with traditional summer demand for gas, helped drive the price at the pump higher.
Slightly cheaper crude oil has recently provided some downward pressure on gas prices, AAA noted in a recent report. On Friday, Nymex WTI crude was trading nearly 1% higher at $104.33 a barrel, below the 16-month high of $108.05 recorded on July 19.
The national average has also narrowed the gap between current and year-over-year prices over the last few weeks. On July 17, U.S. drivers were paying on average 25 cents more than they did on the same day last year. Twenty days later, that gap closed to less than half a cent.
This week marks the first time the national average settled below prior-year prices since June 1. Average gas prices on Friday were down about 9 cents compared to the same day in 2012.
Looking forward, AAA cautioned that gas prices may increase in the coming weeks as a result of potential late-summer hurricanes and subsequent refinery problems.
"These types of issues can disrupt production, distribution and gasoline supply at a time when many Americans are filling up their tanks for summer travel," Avery Ash, AAA's manager of federal relations, wrote.
"However, if no major hurricanes threaten the Gulf Coast and refineries continue to run smoothly heading into the mid-September changeover to winter-blend gasoline, gas prices could remain flat or even decline further. "