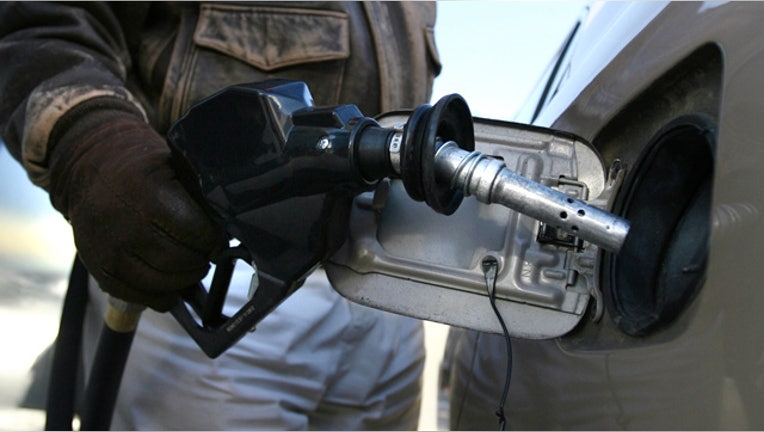 Despite ongoing turmoil in the Middle East, gasoline prices have continued their summer-long descent.
The U.S. initiated air strikes in Iraq last month to target Al-Qaeda-inspired Islamic State militants. In recent weeks, the battle was extended to Syria, where American and allied fighter jets have conducted more air strikes.
But in an unusual contrast, prices at the pump are showing no signs of upward pressure. Travel group AAA said the average price for a gallon of regular gas currently sits at $3.34, nine cents below the month-ago average.
Friday's gas prices are also at a four-year low for this time of year. Since June 28, the national average has dropped 34 cents a gallon.
Rapid growth in domestic oil production -- driven by unconventional shale plays -- has lessened the impact of potential supply disruptions overseas, AAA spokesman Michael Green noted. In its monthly Short-Term Energy Outlook for September, the Energy Information Administration said the U.S. produced 8.6 million barrels per day in August, the highest monthly production since July 1986.
Meanwhile, the share of domestic petroleum consumption met by net imports dropped from 60% in 2005 to 32% in 2013. The EIA expects the net import share to fall to 21% in 2015. That would mark the lowest level since 1968.
Green also said drivers caught a "lucky break" given the quiet hurricane season. Major hurricanes can disrupt refinery operations, thereby driving gas prices higher.
"It's very unusual to see summer gas prices drop so significantly," he explained. "Generally, gas prices in late summer go up due to significant demand. We did not see that this year despite millions of Americans taking trips. It's absolutely unusual to see a drop during travel season and Middle East conflicts."
Drivers can expect gas prices to remain on a downswing. According to AAA, 3.5% of U.S. gas stations are already offering gas for less than $3 per gallon. Green said the figure will likely grow over the next few weeks.
"If we're lucky, we'll see gas prices fall another 20 cents per gallon by early to mid-December," Green added.