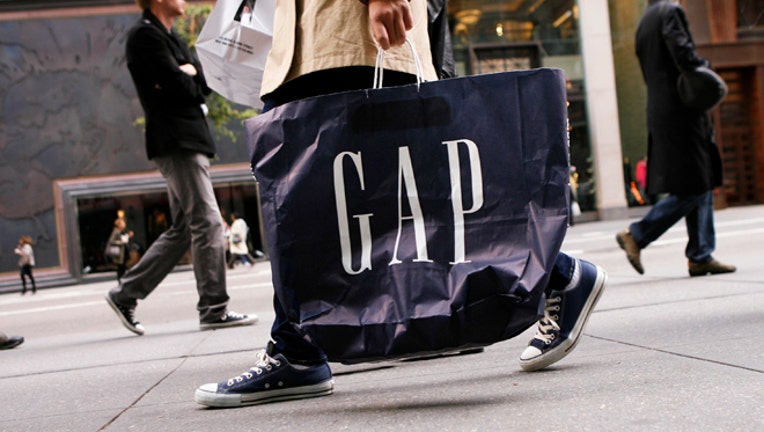 Gap Inc. (NYSE:GPS) announced plans Thursday to bring back a company veteran to help revive its struggling namesake stores, where sales at its established stores declined during the holiday quarter.
Wendi Goldman will rejoin the San Francisco retailer on March 16 as executive vice president for Gap product design. Ms. Goldman, who once worked for Banana Republic, had served as co-president of the former Limited Brands Inc., where she led Victoria's Secret Pink line and expanded the Express brand, Gap said.
The move comes after Gap offered a muted earnings forecast for the year, blaming the impact of the stronger dollar and delayed shippings at West Coast ports. The retailer also announced plans Thursday to increase its dividend and stock repurchases.
A protracted labor dispute brought ports on the West Coat to near paralysis, sending ripple effects through the economy. The two sides reached a tentative five-year agreement last week, but the effects of the slowdown are expected to carry on for months.
Gap said Thursday that it expects to make $2.75 to $2.80 a share this year, compared with the consensus of $3.01 a share, according to analysts surveyed by Thomson Reuters. The company expects its capital spending to increase to about $800 million from $714 million in the past year.
Separately, Gap said it is raising its annual dividend by 4.5% to 92 cents a share and that it is setting aside $1 billion to buy back shares, adding to the $500 million approved in October.
Gap shares, down 8% over the past year, rose 2.8% in after-hours trading to $41.50.
For the 13 weeks ended Jan. 31, which include the critical holiday period, Gap's profit rose nearly 4% to $319 million, or 75 cents a share, while sales increased nearly 3% to $4.71 billion. Sales at established stores rose 2%, compared with a 1% increase a year earlier.
Earlier this month, Gap had projected per-share earnings of 73 cents to 74 cents, topping analysts estimates at the time.
Gap has been trying to reinvigorate its namesake brand. In September, it launched a merchandise and marketing effort, but the sales declines persisted. In the latest quarter, sales at its namesake stores fell 6% for the quarter, while sales rose 12% at Old Navy and 2% at Banana Republic.
Inventory fell 5.5% from the year-ago period, below the company's projection.