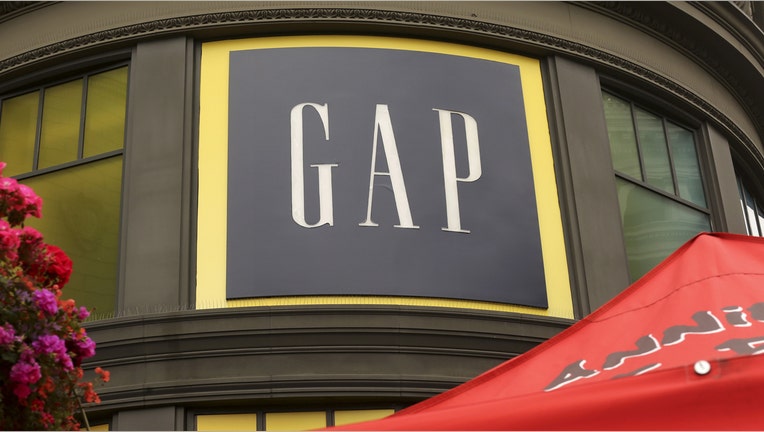 Gap Inc. on Thursday cut its profit projection for the year as sales fell more than expected in the third-quarter as it continues to revamp its struggling Gap brand.
Shares of the company dropped 4.3% after hours.
In the latest period, sales at its Gap stores fell 6.9%, or 4% on a comparable basis. Still, that was better than the year-ago period, when comparable sales at Gap declined 5%.
Comparable sales, which Gap defines as stores open for at least a year along with online sales, are a key metric for retailers, stripping out the impact of recently opened or closed stores.
Banana Republic was the worst performer in the most recent period, with a 12% comparable-sales decline from the year earlier, while Old Navy continued to post strong sales, up 4% in the latest period.
Gap has been trying to revamp its namesake brand. The company brought on new leadership—including former Banana Republic veteran Wendi Goldman, who had led Victoria's Secret's Pink line—and in June launched cost-cutting moves that includes the elimination of 250 corporate jobs, mostly in North America, and closing 175 North America Gap stores. Gap said 140 of those stores would be closed by Jan. 30.
On Thursday, the San Francisco-based apparel retailer said it now expects to make $2.38 to $2.42 a share, compared with prior forecasts of $2.75 to $2.80. It also said it still expects charges tied to the overhaul of Gap to reach $130 million to $140 million for the year.
Inventories ahead of the key holiday season declined 4% from the year earlier, beating the company's projection.
Overall, for the 13 weeks ended Oct. 31, Gap reported a profit of $248 million, or 61 cents a share, compared with $351 million, or 80 cents a share, a year earlier. Excluding charges related to the Gap brand overhaul, profit was 63 cents a share.
Net sales fell to $3.86 billion, a 2.9% decrease from the year earlier but flat when adjusted for currency fluctuations. The stronger dollar, the company said, lowered sales by about $100 million.
Analysts surveyed by Thomson Reuters projected 63 cents a share on $3.92 billion in sales.
Gross margin narrowed to 37.3% from 40.2% a year earlier.
Online sales rose 2.3% to $635 million.
By Maria Armental