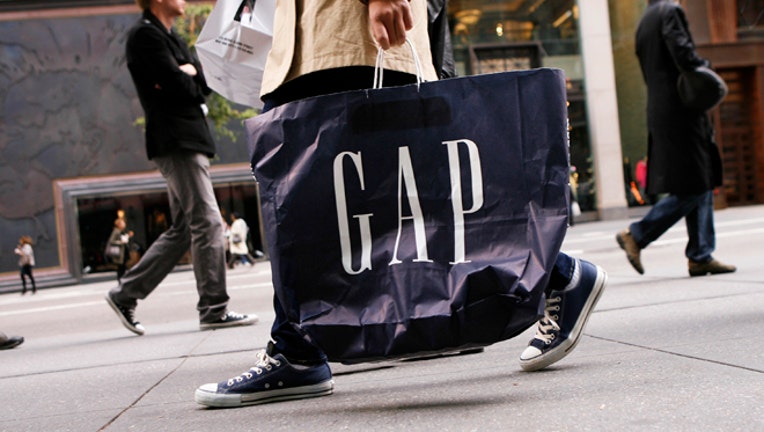 Gap Inc. backed its earnings guidance for the year on Thursday even as continued weakness at the apparel retailer's namesake and Banana Republic brands dented its sales in the first quarter.
Chief Executive Art Peck said the company's struggling namesake brand remains its top priority, while highlighting strength at the cheaper Old Navy division.
"With our leadership team in place, we are making the changes necessary to improve our long-term performance, starting with an intense focus on greater product acceptance," Mr. Peck said.
The retailer moved to overhaul the executives in charge of its namesake brand, changes that included the return of Wendi Goldman, a former Banana Republic veteran who once led Victoria's Secret Pink line and expanded the Express brand for Limited Brands Inc. and most recently worked as chief product officer for the now defunct C. Wonder.
Gap reported earlier this month that sales at the Gap brand's established stores, which winnow out recently opened and closed stores that may skew results, fell 10%, on top of a 5% drop the previous year.
Meanwhile, Banana Republic reported an 8% drop in sales at established stores, and Old Navy again was the bright stop with a 3% increase.
"Old Navy's performance gives me confidence—-the team has hit the right formula," Mr. Peck said.
In all, sales at established stores, which include online sales, fell 4%, compared with a 1% decrease a year earlier. Online sales were $563 million for the period, down from $575 million.
Overall, Gap reported a profit for the 13 weeks ended May 2 of $239 million, or 56 cents a share, down from $260 million, or 58 cents a share, a year earlier. That is in line with the company's call for 55 cents to 56 cents a share.
Gap previously reported its sales fell 3% to $3.66 billion, missing estimates. Adjusting for currency fluctuations, the company said sales would have fallen 1% from a year earlier.
Gap affirmed its earnings projections for the year of $2.75 to $2.80 a share and said it expects inventory in the current quarter to be slightly up from a year earlier.
Shares, down 5% over the past 12 months, closed at $38.55 and were unchanged after hours.
(By Maria Armental)