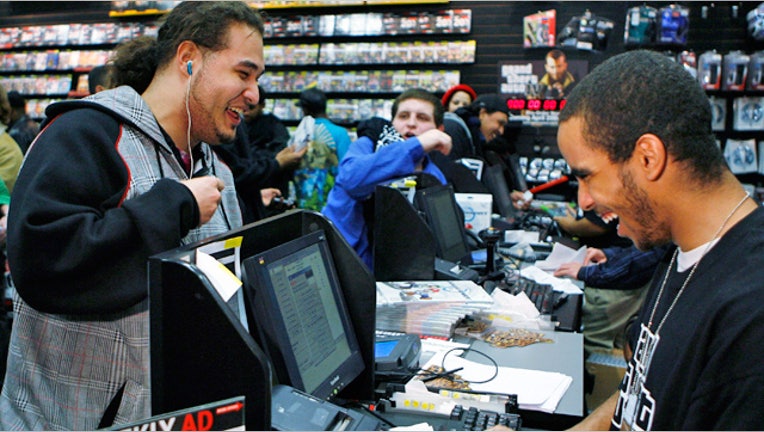 GameStop (NYSE:GME) topped Wall Street expectations with first-quarter earnings that grew 25%, as demand for new videogame consoles from Microsoft (NASDAQ:MSFT) and Sony (NYSE:SNE) continued to pick up.
The retailer also provided a forecast for earnings of 12 cents to 20 cents a share in the second quarter, bookending the consensus estimate of 17 cents.
Shares rallied 4.7% to $38.62 on Friday morning. GameStop is still down 21.5% since the start of the year.
GameStop has benefited from the November launch of Microsoft's Xbox One and Sony's PlayStation 4. However, videogame sales remain tepid, and the Grapevine, Texas-based company has focused more on game downloads and mobile offerings.
"The next-gen console business is meeting our targets, our digital properties continue to grow and our new tech brands segment is positively contributing to our profitability," CEO Paul Raines said in a statement.
In the quarter ended May 3, GameStop's same-store sales improved 5.8%. Net sales of new hardware flew 81% higher to $438 million, while software sales dropped 20%.
GameStop said fewer triple-A game titles were launched during the period. Pre-owned and value software sales were up 5.3%, driven by trade-ins toward the new consoles.
Overall, the company reported a profit of $68 million, or 59 cents a share, up from $54.6 million, or 46 cents a share, in the year-ago period. Revenue rose 7% to $2 billion.
Analysts expected a per-share profit of 57 cents and revenue of $2.03 billion.