Gamestop Raises Forecast, Predicts Surge in Demand for Next-Gen Consoles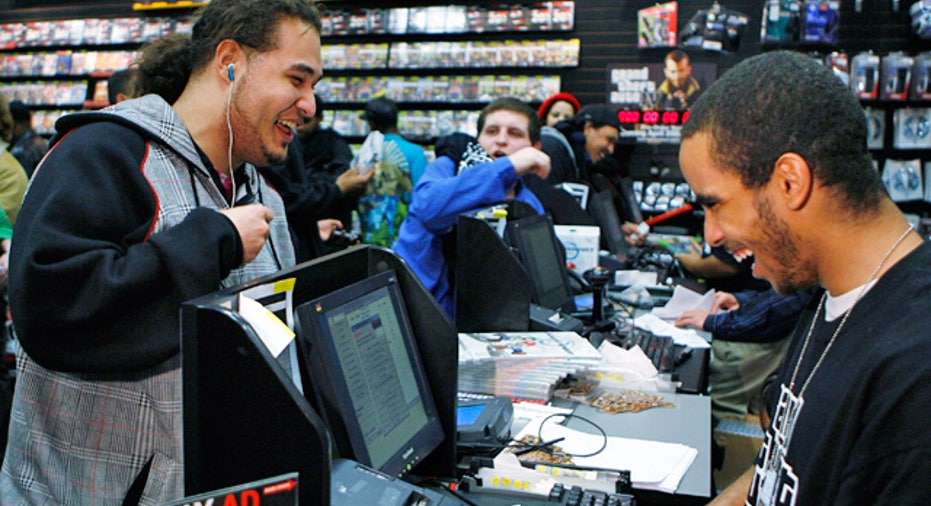 Gamestop (NYSE:GME) revealed impressive second-quarter profits and raised its full-year outlook on Thursday thanks to early interest in next-generation game consoles that are expected to trigger a surge in demand later this year.
The Grapevine, Texas-based video game retailer reported net earnings of $10.5 million, or 9 cents a share, compared with a year-earlier profit of $21 million, or 16 cents.
The results topped average analyst estimates in a Thomson Reuters poll by five cents.
Revenue for the three months ended Aug. 3 fell 10.7% to $1.38 billion from $1.55 billion a year ago, but narrowly topped the Street's view of $1.36 billion. Same-store sales, a key measure of growth that accounts for sales at stores open longer than a year, also decreased by 10.7%.
"During this console transition period, our financial results have been supported by the continued growth of our emerging businesses," Gamestop CEO Paul Raines said in a statement.
Excitement continues to build for the upcoming launches of the next-generation PlayStation PS4 and Xbox One consoles, and Raines said Gamestop is positioned to capitalize on "new, innovative products coming to market."
As the launches approach, Gamestop is upbeat on the second half of the year, anticipating earnings per share in the range of 50 cents to 55 cents, which is far above the consensus view of 35 cents, as same-store sales growth soars an expected 11% to 15%.
The retailer also raised its previously-provided full-year guidance as a reflection of positive trends in new console pre-orders. It now sees EPS between $3.00 and $3.20 a share, which is in-line with the Street's view of $3.15.
Shares of Gamestop climbed more than 15% to $55 in recent trade after touching a 52-week intraday high of $56.08 earlier in the session.