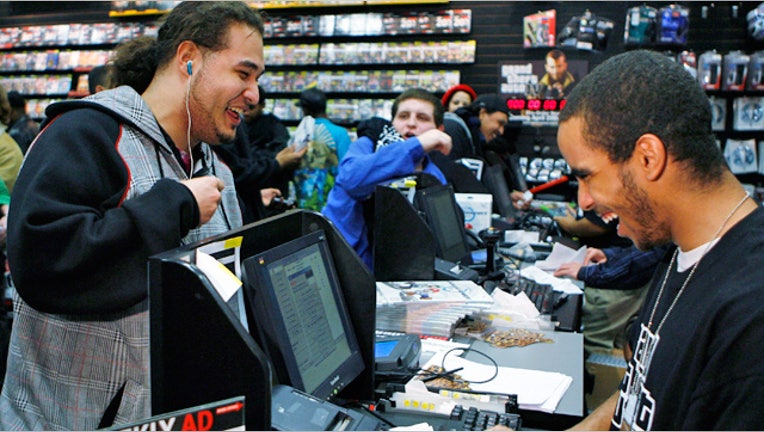 GameStop (NYSE:GME) disclosed weaker-than-expected fourth-quarter earnings on Thursday even as the video game retailer capitalized on the launch of new gaming consoles by growing same-store sales almost 8%.
Shares of the world's largest retailer of video game products slumped 5% in premarket trading on the earnings and revenue misses as well as mixed guidance from management.
GameStop said it earned $220.5 million, or $1.89 per share, compared with a profit of $261.1 million, or $2.15 a share, a year earlier.
Excluding one-time items, it earned $1.91 a share, compared with the Street's view of $1.93.
Revenue increased 3.4% to $3.68 billion, trailing consensus calls from analysts for $3.78 billion. Same-store sales jumped 7.8% thanks in part to the launches of Microsoft's (NASDAQ:MSFT) Xbox One and Sony's (NYSE:SNE) PlayStation 4.
"The launch of new consoles in 2013 marked the return of innovation to the video game category and GameStop's market share increased to an all-time high," GameStop CEO Paul Raines said in a statement.
Raines also said GameStop's digital and mobile businesses, which did not exist three years ago, generated over $1 billion of sales.
Looking ahead, GameStop projected first-quarter EPS of 55 cents to 60 cents on a 5% to 8% increase in same-store sales. Wall Street had been looking for more modest EPS of 53 cents.
For the full year, management sees EPS of $3.40 to $3.70, which is below the Street's view of $3.76. Revenue is seen ranging between $9.76 billion and $10.31 billion, compared with consensus calls from analysts for $9.86 billion.
Shares of Grapevine, Texas-based GameStop shed 5.37% to $36.81 ahead of Thursday's opening bell. The losses put GameStop on track to extend its ugly 2014 tumble of 21%.