GameStop 1Q Profit Slides 25%, Beat on Mobile Sales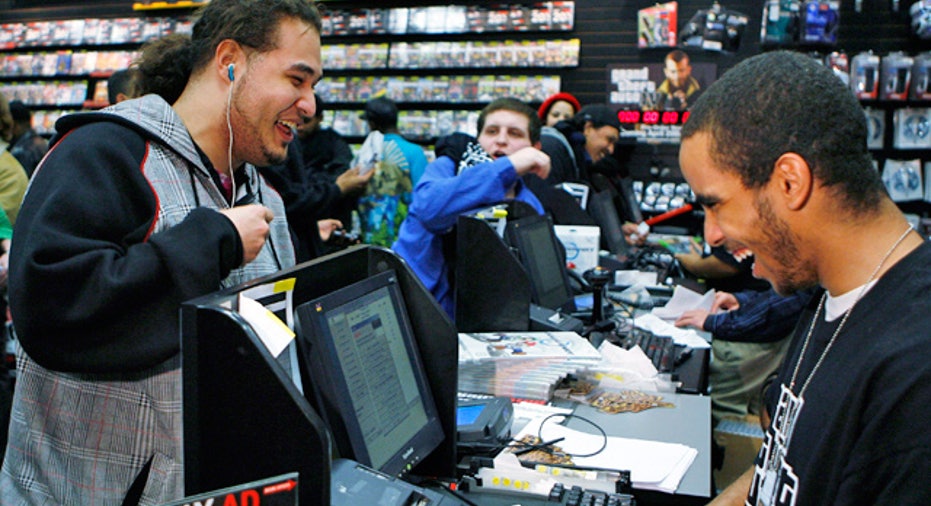 GameStop (NYSE:GME) said Thursday its first-quarter profit slid 25% on continued declines in revenue and same-store sales, although cost cutting helped boost margins and push earnings above the company's estimate.
The world's largest videogame retailer also raised the low end of its full-year guidance by 15 cents, calling for earnings of $2.90 to $3.15 a share. Same-store sales are expected fall between growth of 1.5% and a decline of 5%.
For the current quarter, GameStop anticipates per-share earnings of seven cents versus Wall Street estimates of eight cents. Same-store sales will likely continue a sharp decline, with expectations for a 12.5% to 16% drop.
The Grapevine, Texas-based company has faced challenges related to the rapid growth of cheaper mobile and social games, while executives have said upcoming new game consoles, Microsoft's (NASDAQ:MSFT) Xbox One and Sony's (NYSE:SNE) Playstation 4, will boost gaming sales.
GameStop has also moved to add digital offerings, providing customers with digital download codes and selling tablets that use Google's (NASDAQ:GOOG) Android operating system.
In the latest period, GameStop's profit was $54.6 million, or 46 cents a share, below $72.5 million, or 54 cents a share, in the year-ago period. The company in March provided an earnings outlook of 38 cents to 43 cents a share.
Sales fell 6.8% to $1.87 billion. Comparable store sales were down 6.7%.
Gross margin widened to 31% from 30%, and input costs fell 8.2%.
Shares of GameStop were trading 31 cents higher at $36.56 in early morning trading.