G Asset Management Looks to Buy 51% of Barnes & Noble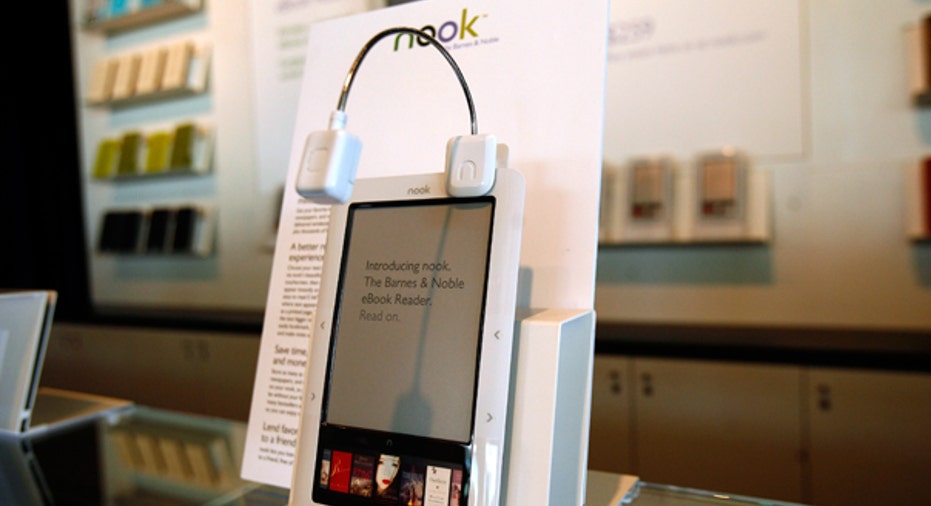 Private investment firm G Asset Management said Friday it offered to acquire a 51% stake in Barnes & Noble (NYSE:BKS), pushing shares of the book seller to their highest level since June 2013.
The firm's proposal values Barnes & Noble at $22 a share, or roughly $1.3 billion, a 30% premium over the stock's closing price on Thursday.
GAM also offered to purchase a 51% stake in Barnes & Noble's Nook business, valuing the e-book segment at $5 a share. Substantial shareholder value would be created if the Nook unit is separated from the retail and college bookstore business, the firm said.
According to GAM, it submitted a bid of $20 a share in November 2013 and asked Barnes & Noble to "immediately separate the unprofitable Nook segment" by spinning it off to existing shareholders.
Barnes & Noble confirmed it received the latest proposal but declined to comment further.
Barnes & Noble has long considered splitting Nook from its bookstore chain, first disclosing plans for a spinoff in early 2012.
But last summer, the New York-based company said it was backing away from those plans. It opted to stop in-house production of tablets, a move Barnes & Noble said would reduce overhead costs.
Shares rallied 6.1% to $17.80 in recent trade, paring heftier gains that immediately followed news of GAM's offer.