Funeral Insurance: Your Final Policy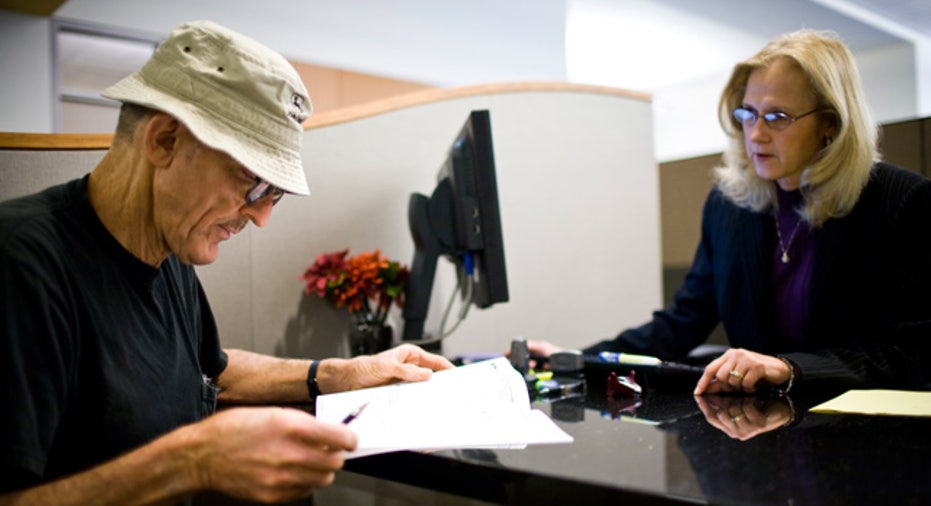 As you leave middle age behind, buying insurance to finance your funeral may seem like a no-brainer - death is inevitable, after all, and somebody will have to pay.
"In life insurance planning, that topic of conversation often comes up," says Scott Zuckerman, president and CEO of Wexford Financial Strategies in New York. "Clients say, 'I don't want to place any burden on my family.'"
Today, the average funeral costs $6,590, according to the National Funeral Directors Association. That's just for basics and doesn't include costs for the cemetery, grave marker and flowers.
There are several options for funding funeral expenses. But before you choose one, take a look at the big picture so you understand the costs and what is covered.
What is funeral insurance?
Funeral insurance is a bit of a misnomer. You can't buy an insurance policy that will cover every conceivable cost related to your death. The terms "funeral insurance" and "burial insurance" generally refer to small life insurance policies marketed to people who want to leave a little money behind for their families to cover final expenses.
Most big insurance companies do not offer a life insurance policy that simply provides a few thousand dollars to pay for your funeral. The largest insurers typically offer permanent life insurance policies starting at $25,000.
But some smaller life insurance companies, such as Colonial Penn, offer smaller guaranteed-acceptance life insurance policies and market them to seniors specifically for funeral expenses. "Guaranteed acceptance" means you don't have to answer questions about your health or undergo a medical exam.
These whole-life policies provide coverage for the rest of your life and have cash value. The cash account builds over time; you can withdraw or borrow against it, although the amount - plus interest - will be subtracted from the death benefit if you don't repay it. Because these policies are small, the cash value is minimal.
The promise of no medical exam may sound appealing, but Don Roberts, a financial adviser with Sapient Financial Group in Austin, Texas, says you'll get a far better rate per $1,000 of coverage if you are in good health and apply for a traditional life insurance policy that requires health information and a medical exam.
Insurers that don't require health information and an exam price policies higher to cover their risk against adverse selection - unhealthy people choosing the insurance because there is no medical exam.
"When a policy offers guaranteed acceptance, there's always a caveat," Roberts says. "Certainly if you're insurable, there are other alternatives."
Read the fine print on any life insurance policy you are considering purchasing. Many guaranteed-acceptance policies pay only a portion of the death benefit if you die within the first two years after purchasing them.
Finally, Roberts says, check the financial rating of the life insurance company before you purchase.
Preneed insurance
Preneed insurance is another type of policy you can buy to cover some of your funeral expenses. You buy these whole-life insurance policies directly from the funeral home. With a preneed policy, you choose the services you want for your funeral and buy a policy to cover the cost.
Many funeral homes have licensed life insurance agents on staff who sell preneed policies. In some states, you name the funeral home director as the beneficiary, so the proceeds go directly to the provider to carry out the funeral according to your plans.
Other states don't allow you to name the funeral home as the beneficiary, so you have to name someone you trust to carry out your wishes.
Many funeral homes guarantee the prices of the items you choose, such as fees for overhead, transferring, embalming, hearse and other basics, says H.W. "Skipper" Ragsdale III, a fourth-generation funeral professional and a licensed life insurance agent in San Diego. With a guaranteed preneed policy, you don't have to worry about prices escalating and exceeding the death benefit.
However, prices might not be guaranteed with other preneed policies. So make sure you review the contract and understand exactly how much you'll pay, what is guaranteed and what will happen if you can't pay the premiums.
"It's for the person who wants to have his funeral paid for and all choices made and written down, so the family doesn't have to worry about anything," Ragsdale says.
With a preneed policy, the carrier pays the death benefit immediately - a major benefit, says John E. Lindquist, president and CEO of Great Western Insurance Co., a preneed insurance carrier headquartered in Ogden, Utah. By contrast, you might wait 30 to 60 days to get the money from a traditional life insurance policy.
Lindquist says the average amount of coverage for a preneed policy through Great Western is $5,000 for clients who opt for cremation and $8,000 for those who opt for burial.
Your age and the face value of the policy determine the premium for preneed plans. Great Western offers a guaranteed issue plan, which requires no health information, and a first-day coverage plan, which requires answers to two simple health questions.
With the guaranteed issue plan, full coverage kicks in two years after purchase for three- five- and 10-year payments and in 10 months on a one-year payment plan. If you pay for the policy with one single premium, full coverage starts immediately. Full coverage starts immediately on multi-year payment plans for the first-day coverage plan, which is available for all but those suffering from a critical illness.
Other alternatives
While it's important to know how your funeral expenses will be paid, don't forget to look at other expenses your loved ones will incur after you're gone.
"When considering final expenses, take a step back and look at the bigger picture," Roberts says. "If you were to pass away, will all the financial needs of your dependents be taken care of?"
Scott Zuckerman, president and CEO of Wexford Financial Strategies in New York, agrees. He urges you to consider other needs besides the funeral, such as paying medical bills, paying off a mortgage and protecting an estate for heirs.
"It's difficult to peg what final expenses are," he says.
Zuckerman recommends talking to a trusted financial adviser to get a handle on what those expenses might be and the amount and type of life insurance to buy. Rather than purchasing a small, guaranteed issue life insurance policy or a preneed policy for your funeral, you might want to buy a larger, traditional life insurance policy, which could take care of funeral expenses as well as other financial needs your family might have.
Keep in mind a term-life insurance policy will cover you only for the policy's term, such as 10, 15 or 20 years. Only permanent insurance, such as whole life or universal life, provides coverage no matter when you die.
Guaranteed issue plans for funeral expenses are marketed to seniors, but other types of permanent life insurance are viable options for older adults, Zuckerman says.
"I've seen people well into their 80s get life insurance," he says.
The original article can be found at Insurance.com:Funeral insurance: Your final policy