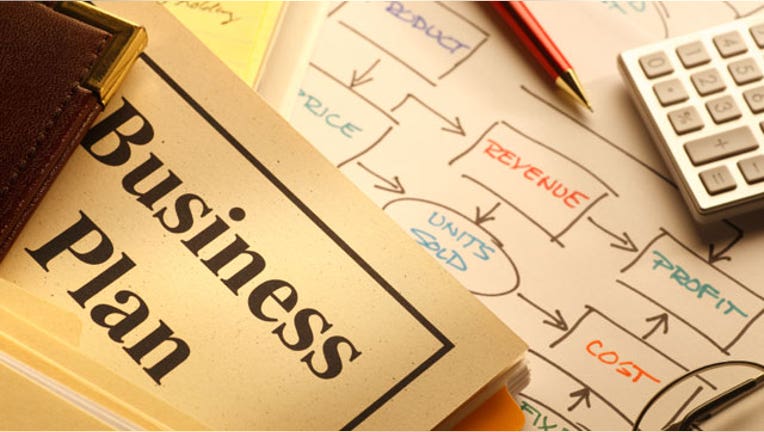 Here's a look at some of the startups that announced new funding this week.
Gigwalk
On Thursday, San Francisco startup Gigwalk announced a $10 million Series B round led by Nokia Growth Partners, with participation from Randstad Holdings, August Capital, Harrison Metal and SoftTech.
Gigwalk is a software platform that allows offers on-the-ground, in-store information about products and promotions. According to the company, there are 500,000 independent contractors working for the company, whose customers include Frito Lay, Microsoft and 7Eleven.
CEO Bob Bahramipour says the new round of funding will be used to expand the Gigwalk paltform's capabilities and build out its team. Currently, Gigwalk has 25 employees on staff, and Bahramipour says he is looking to hire at least 15 more by the end of the year.
MachineShop
Tech startup MachineShop has exited stealth mode and announced $3 million in funding.
The Boston-based startup helps enterprises translate data into usable information that can be controlled with MachineShop's dashboard. CEO Michael Campbell says the company has been in stealth mode for two years.
"For two years, we've funded the company from customer revenue. We booked millions of revenue and never told anyone about it," says Campbell.
The funding will be used to help scale the product and market it to businesses. There are 10 employees at MachineShop, and Campbell says the company will likely double in size within a year.
AisleLabs
Brick-and-mortar analytics startup AisleLabs launched its service this week and announced $1.5 million in funding.
CEO Nick Koudas says AisleLabs looks to provide the same type of analytics e-retailers use to brick-and-mortar sellers.
AisleLabs picks up on signals from shoppers' smartphones to learn more about where they're coming from and how long they're spending in-store. Koudas says the San Francisco startup will be using the funding primarily for marketing and sales efforts.
Upverter
Hardware engineering platform Upverter just raised $2.3 million in seed funding.
CEO Zak Homuth says Upverter diverges from other platforms by being a web-based service that encourages collaborative work.
The Toronto-based startup will be using the funding to concentrate on marketing efforts.
Augmedix
Google Glass app Augmedix publicly announced this week that it raised $3.2 million in August.
Augmedix enables doctors to easily interact with electronic health records using Google Glass, rather than having to spend time at the computer.
CEO Ian Shakil says the San Francisco startup is now in expansion mode. Augmedix currently has 36 employees and will likely double within the year, says Shakil.
YouNoodle
For the last three years, San Francisco's YouNoodle has facilitated startup competitions. This week, the startup announced $1.1 million in funding. YouNoodle will also be working to utilize the data its collected from hosting startup competitions to help other startups find opportunities.
CEO Torsten Kolind says investors include Tony Hsieh's VegasTechFund.
Parchment
Online credentials startup Parchment just closed a $10 million round, bringing total funding to $45 million.
Parchment provides verified credentials from universities and other organizations that can be stored online.
CEO Matthew Pittinsky says the company currently works with 5,500 secondary schools. He says most users have a 12-month life-cycle on the platform. Over the last year, he says the company saw 1.6 million active new registrations on the platform.
"We have seen a steady increase in consumer engagement on the Parchment platform, which speaks to the way people want the sharing of their credentials to be facilitated. This influx of capital will help us accelerate our goal of building new services that enhance the user experience," said Pittinsky in a statement released earlier this week.