Fund Compelling Products, Not Charismatic Men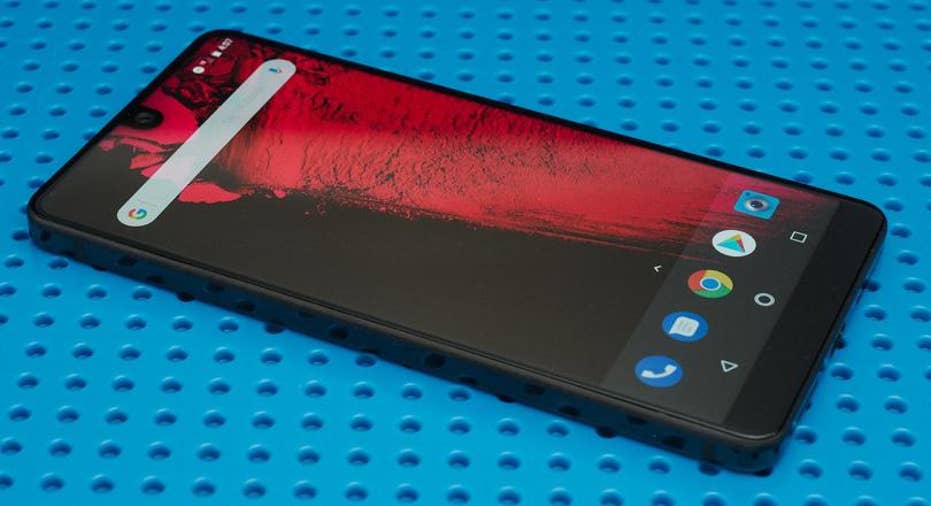 With Essential founder and Android creator Andy Rubin taking a leave from his overcapitalized phone startup today, the cell phone maker is probably dead, though it was already struggling.
The move comes after The Information reported that Rubin left Google in 2014 because he had "an inappropriate relationship with a subordinate." An Essential spokesman tells The Verge that the relationship was consensual; it appears Rubin violated Google HR policy that requires disclosures of such relationships.
As a result, stepping down from his company looks like an extreme reaction, which probably means there's more to the story.
But if anything, this should take a long hatpin to the cozy venture capitalist culture of funding charismatic men rather than compelling products. Earlier this year, Essential raised $300 million without trying very hard, from a mix of local and global investors clearly attracted by Rubin's name. That funding was grotesquely disproportionate to the supposedly 5,000 phones Essential has sold through its main carrier partner, Sprint, according to Bay Street Research.
Essential's more ambitious plans, meanwhile, haven't been realized at all. In May, the company said it was developing Ambient OS, an "API for your home," as well as a smart speaker called the Essential Home (above). Six months after announcement, the Essential Home is still pretty vaporous.
The company has good ideas, but execution is hard, and it looks like Essential hasn't been executing. I'm not saying it shouldn't have been funded, but there's a big gap between "shouldn't have been funded" and "raised $300 million without a sweat."
A more gentle funding ramp-up, not attached to Rubin's cult of personality, might have made Essential a more cautious, realistic company. Maybe it would have thought better of releasing a phone in the painfully difficult US smartphone market, and focused instead on its intriguing smart home concept. One of the perils of overfunding is trying to do too many things at once.
Who Are the People With the Ideas?
As HTC creative labs head Drew Bamford explained on my Twitter, VCs "readily admit that they most often fund people not ideas."
There's been plenty written about how VCs seem to just keep dipping into the same, limited well of founders; primarily guys who live in Northern California and already know people in the industry. According to Pitchbook, 91 percent of US tech startup founders between 2010 and 2014 were men, and at the peak of startup formation in 2011, more than 1,600 startups came out of California, as opposed to a pathetic 130 in Washington State and 140 in Texas, to use two other states with major tech industries.
This isn't because women, or people outside California, aren't entrepreneurial. Using the Kauffman Foundation's broader definition of "new entrepreneurs" in the US, 39 percent were women in 2016. The organization rates the San Francisco Bay Area sixth and seventh in entrepreneurship among major metros, not first. Startups are growing faster in Minneapolis. Small firms are scaling faster in Columbus.
There are good reasons why tech funding is concentrated in the Bay Area, of course; there's a lot of talent and expertise there. Industries have hubs. But the tech startup industry has recently suffered from several bouts of tone-deafness when it comes to dealing with the views, preferences, and even laws of places outside its bubble (Hello, Bodega and Uber). Opening up to a broader array of founders based on their product ideas, not on who they know or their industry legend might help that.
There's an old saying from President John Adams about how the United States should have a "government of laws and not of men." Cults of personality aren't meritocratic, and the great-man theory of history—or of the tech industry—just sets followers up for great falls. The tech world should be one of products, not of people.
Rubin helped create an awesome operating system in Android, but there are thousands of great, unknown innovators out there just waiting for their chance. Big names shouldn't be essential to getting a startup off the ground.
This article originally appeared on PCMag.com.